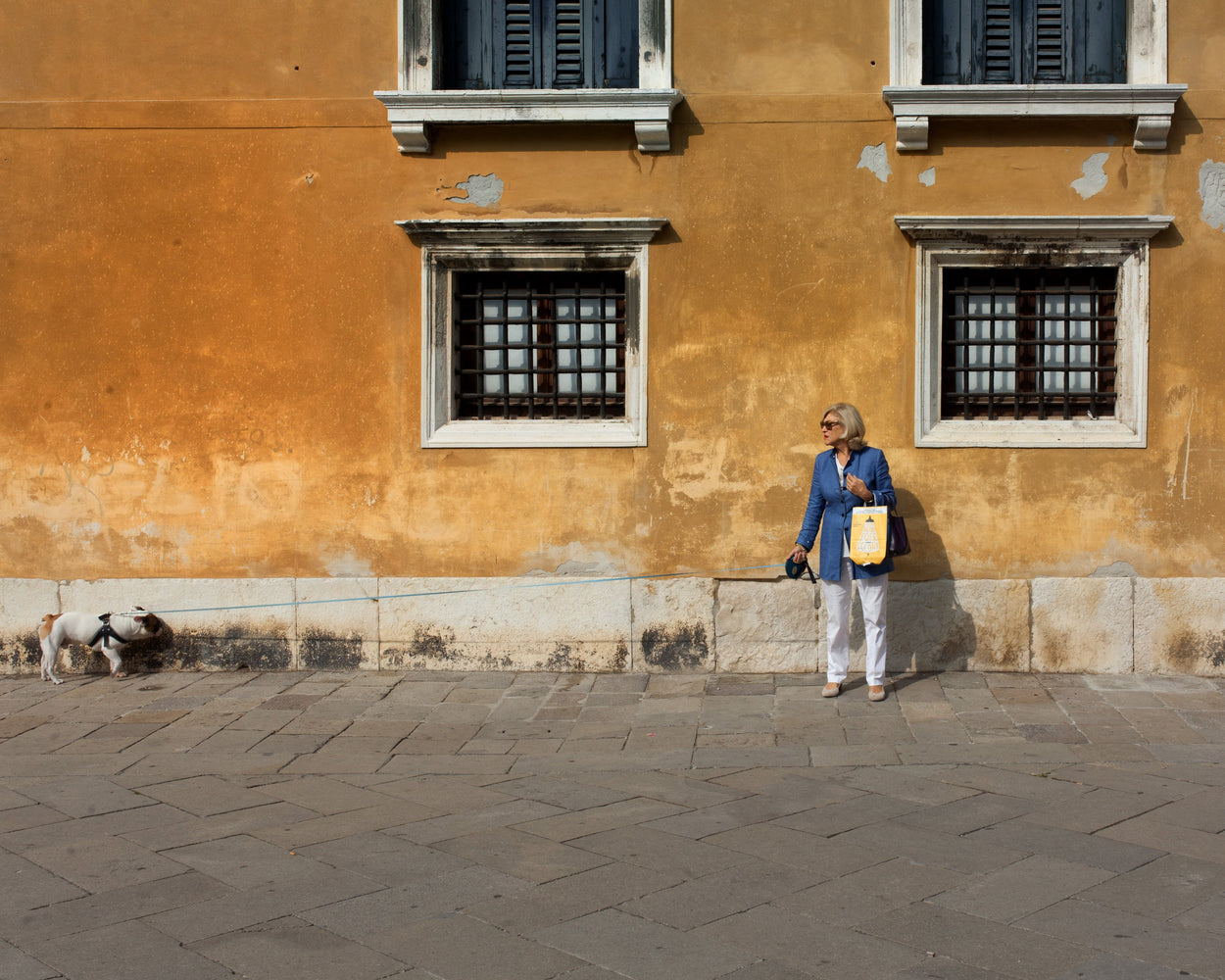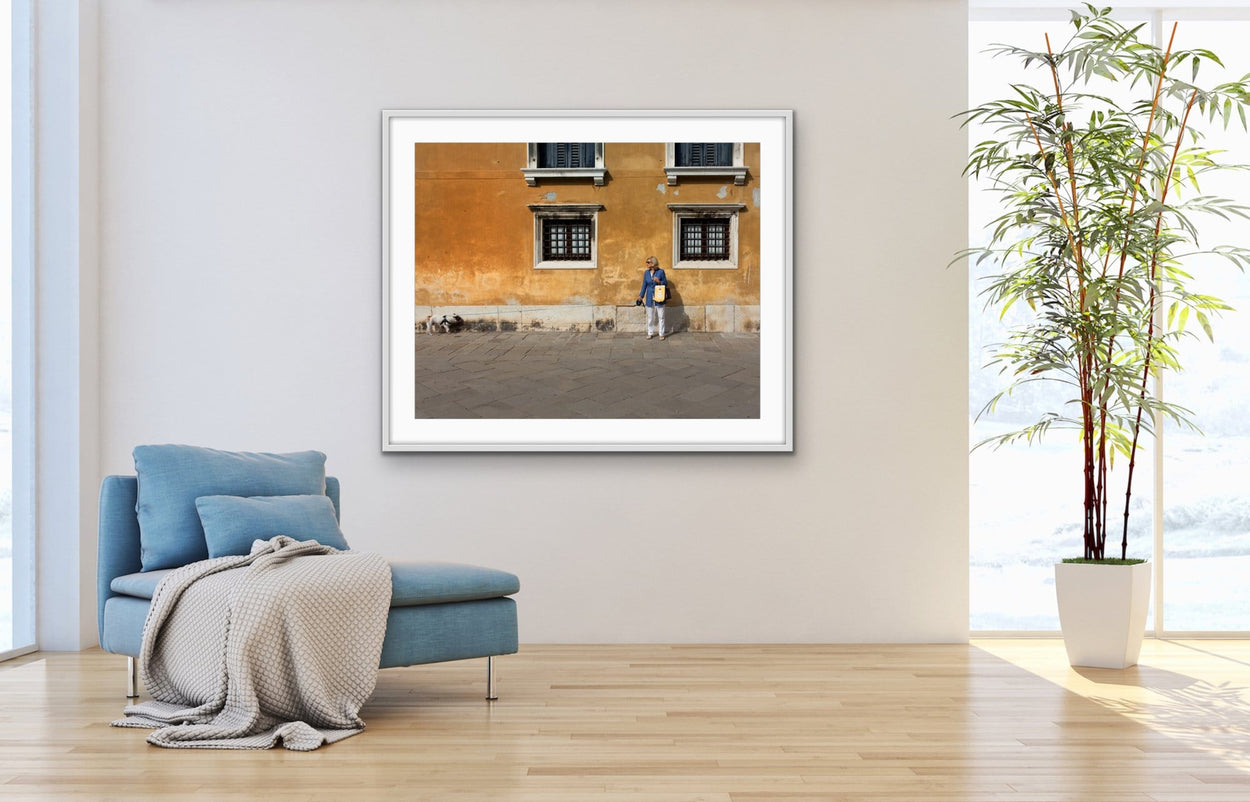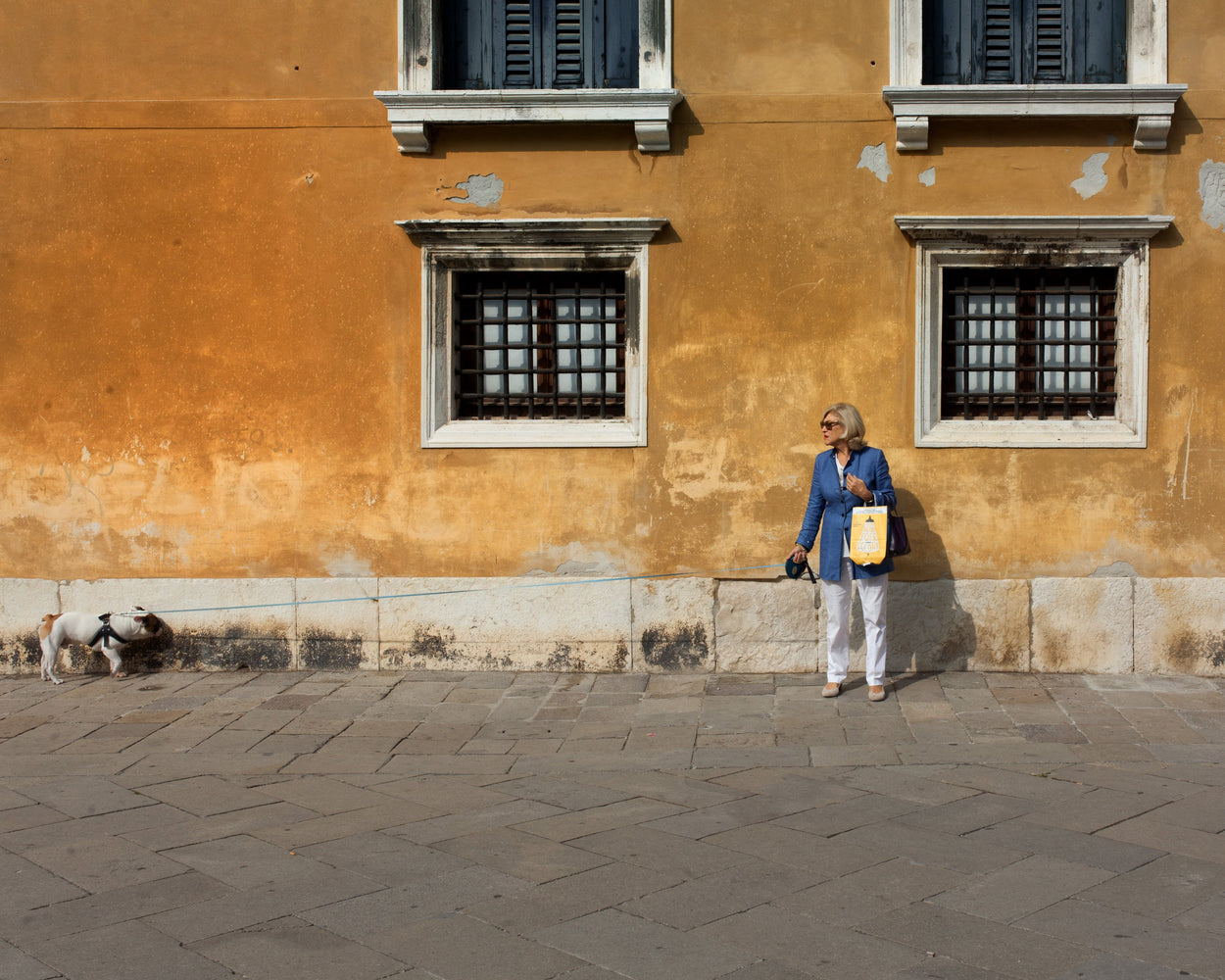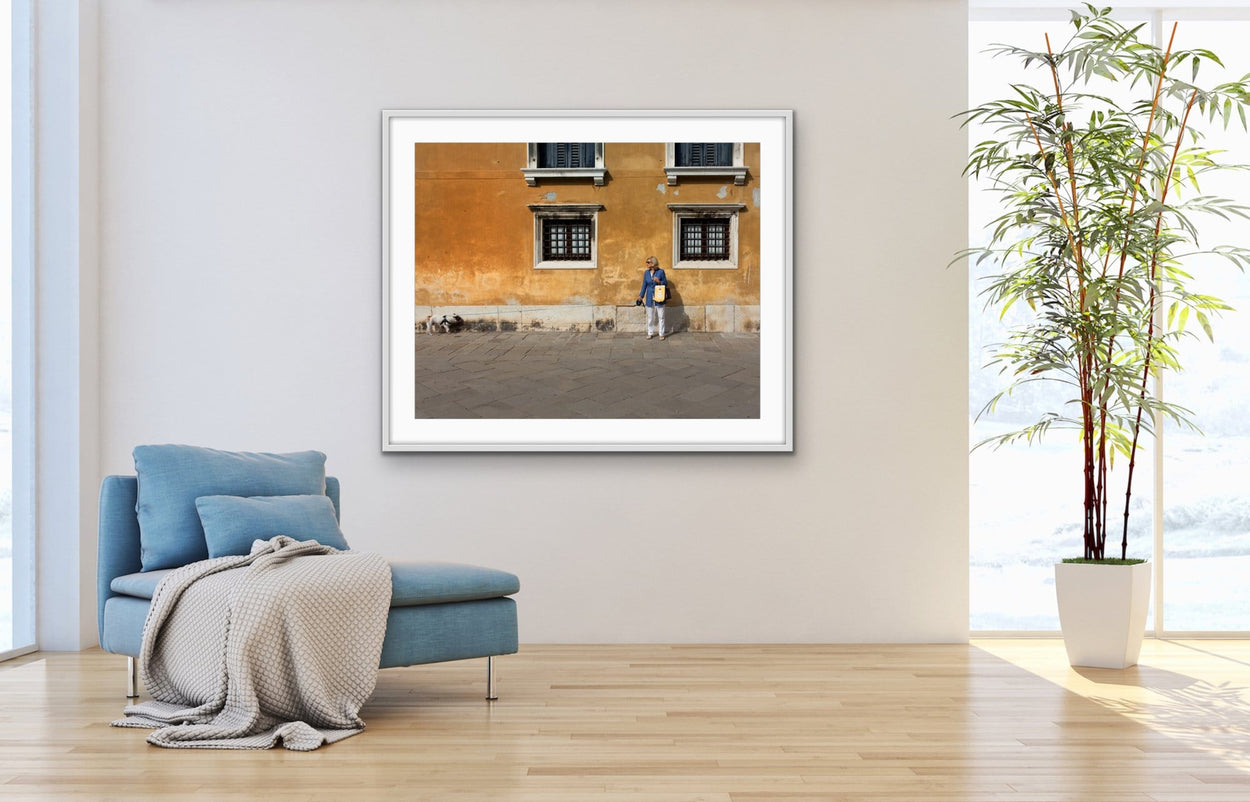 Jim Dawson Photography
Bella Figura
The expanse of Campo Santo Stefano, anchored by St. Vidal and Chiesa de Santo Stefano. Sidewalk cafes with leather-aproned waiters at the ready with another espresso or pour of wine, depending on the hour.

Lovers lingering over their negronis, watching the world go by. Hands occasionally touching across the table.

Everywhere, Gothic architecture. Tourists feeding pigeons. Locals chatting about the weather and politics.

And her. La Bella Figura. At her core, she is about the presentation, how she comports herself, how she makes the best possible impression in all things, even while walking her dog. 
"So this is how an artist finds a muse," I whisper to myself.

Brava, Italia.