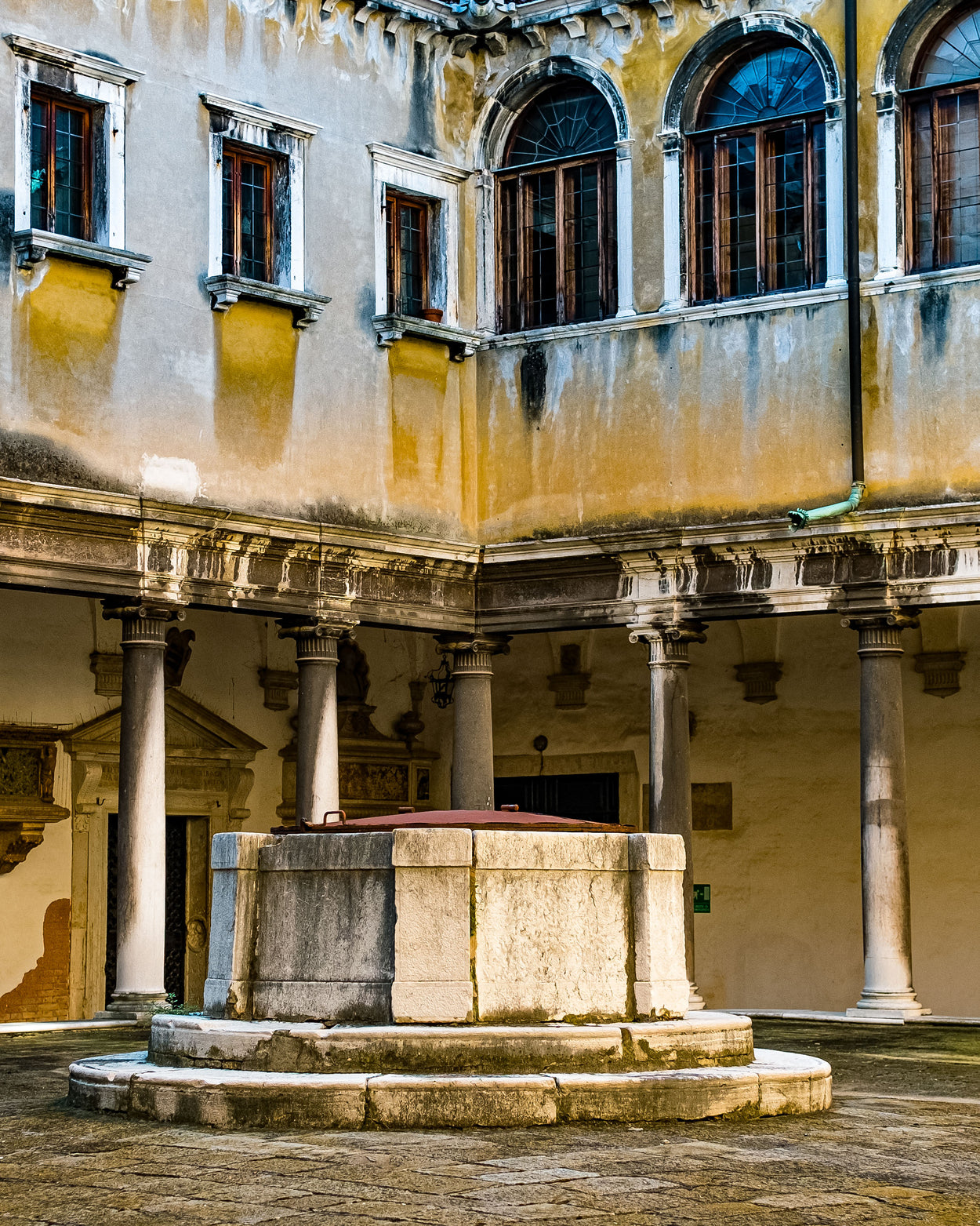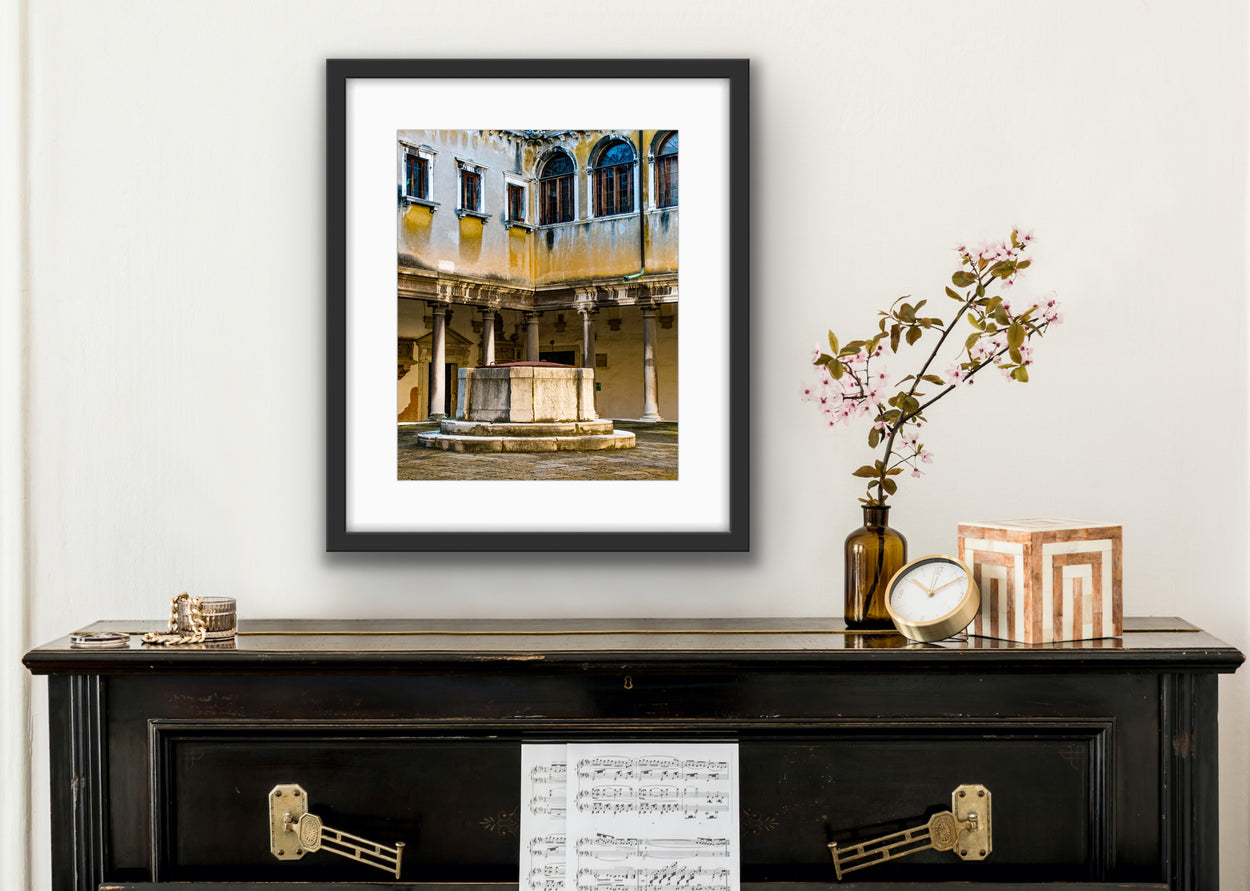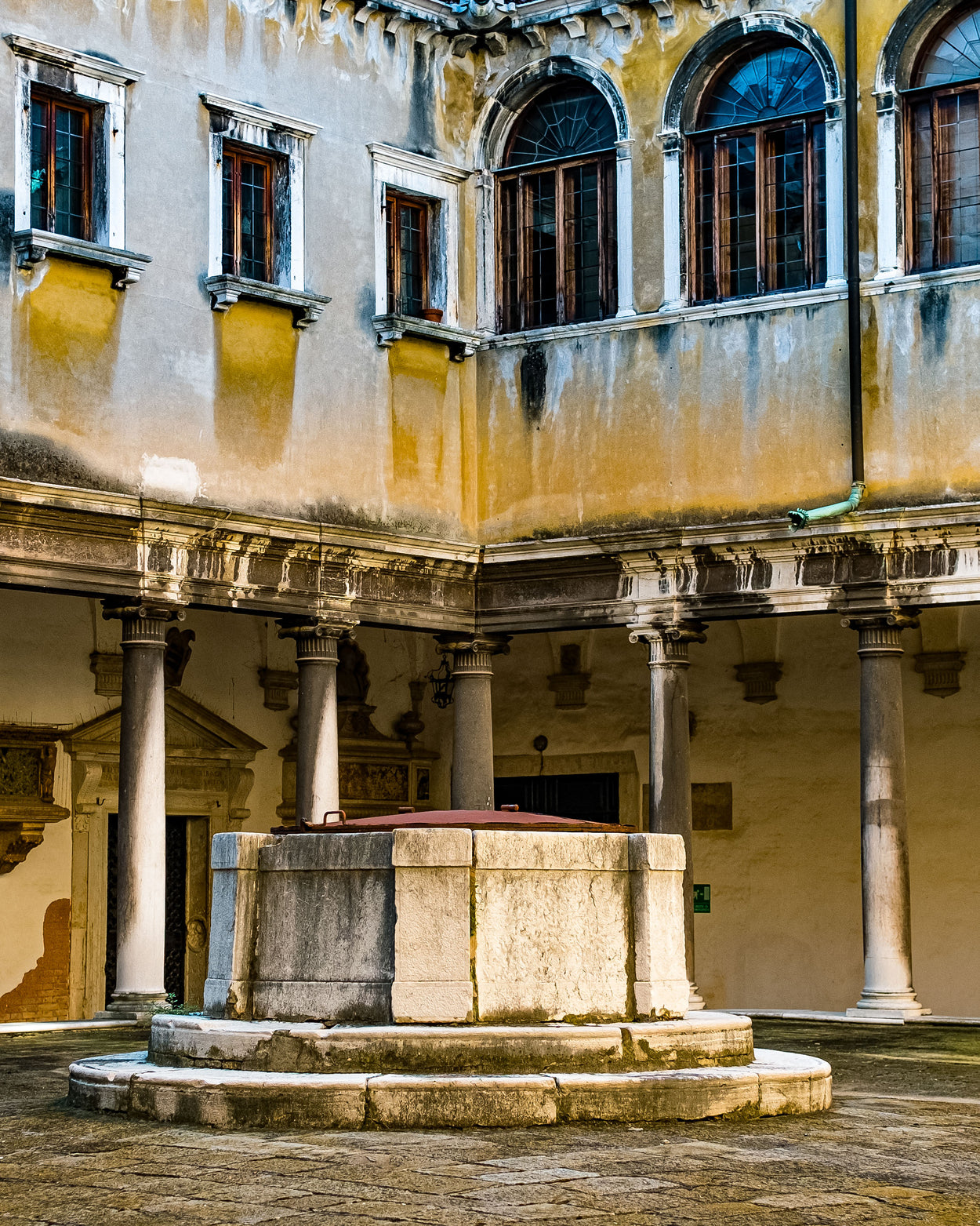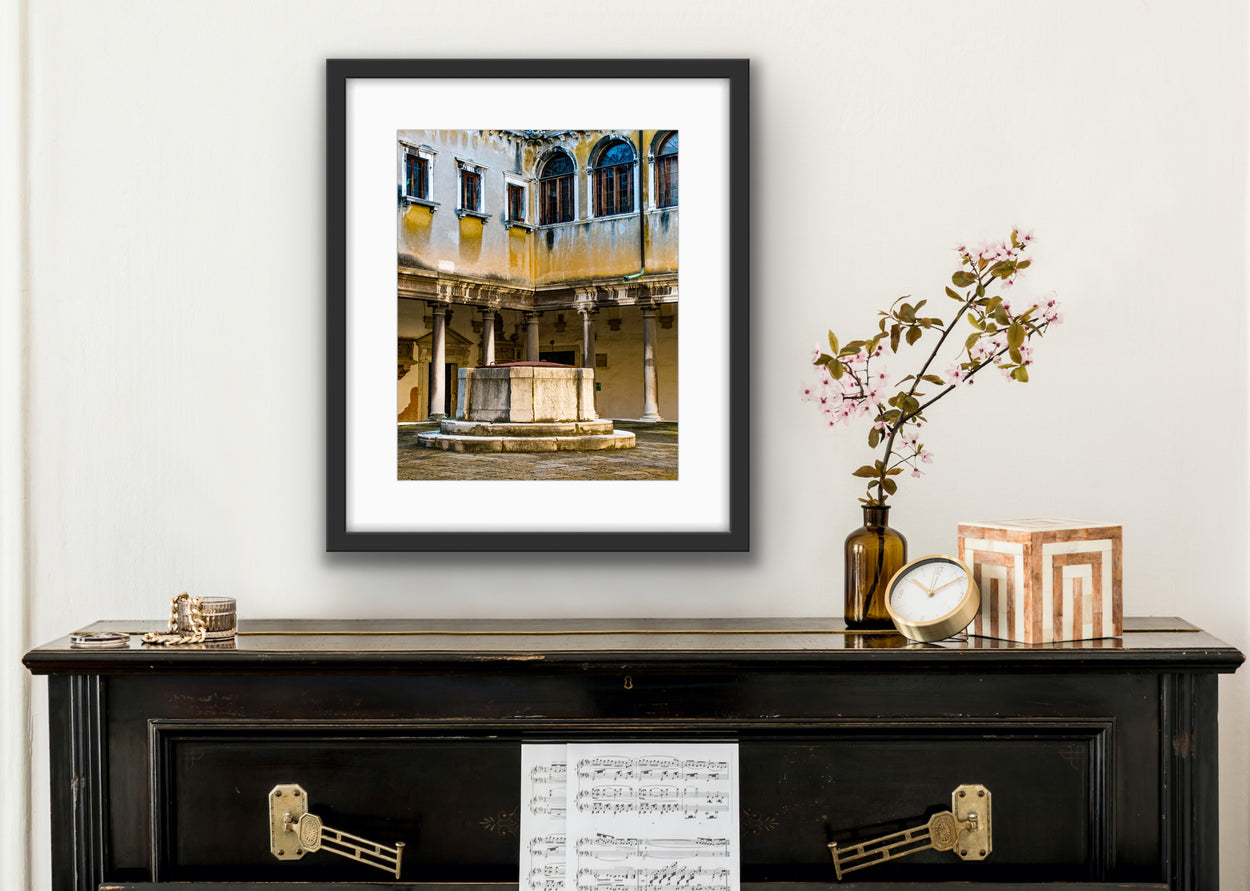 Jim Dawson Photography
Vere da Pozzo
 1755.  Casanova is led from his home toward la Ponte dei Sospiri to serve his prison sentence.

1817. Lord Byron, circling the cistern and reciting lines as he composed Ode to Venice.

1912. Young Boris Pasternak runs through the campo in pursuit of his inspirational "marsh of gold."

1975. Joseph Brodsky strolls by on a witching-hour walk, gathering the meditations that would become Watermark.

Amid the modern trappings, cisterns serve as a reminder of the determination to inhabit the city born in mud and built on wood pilings.

Vere da pozzo (the wellhead) gives you an idea of what was. And that mystery is always a good thing.