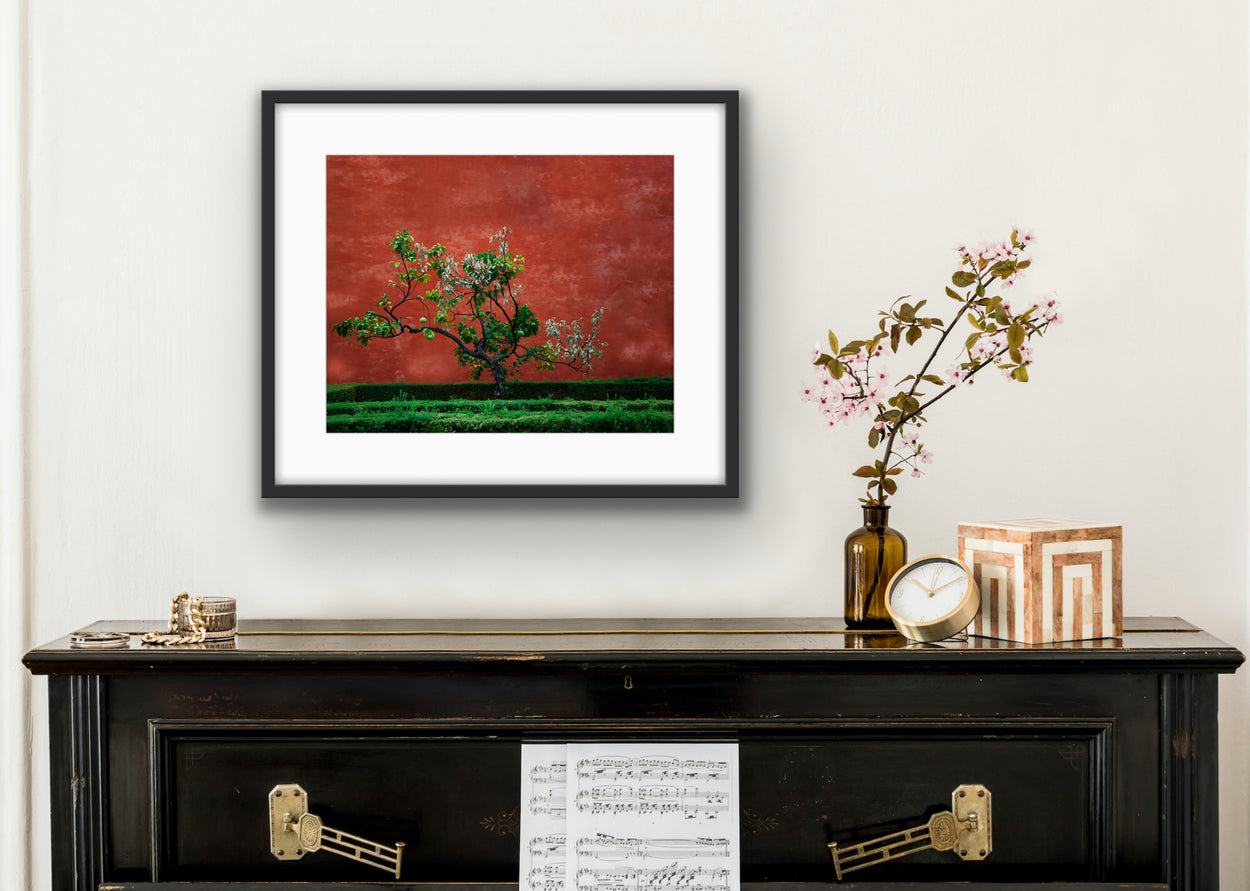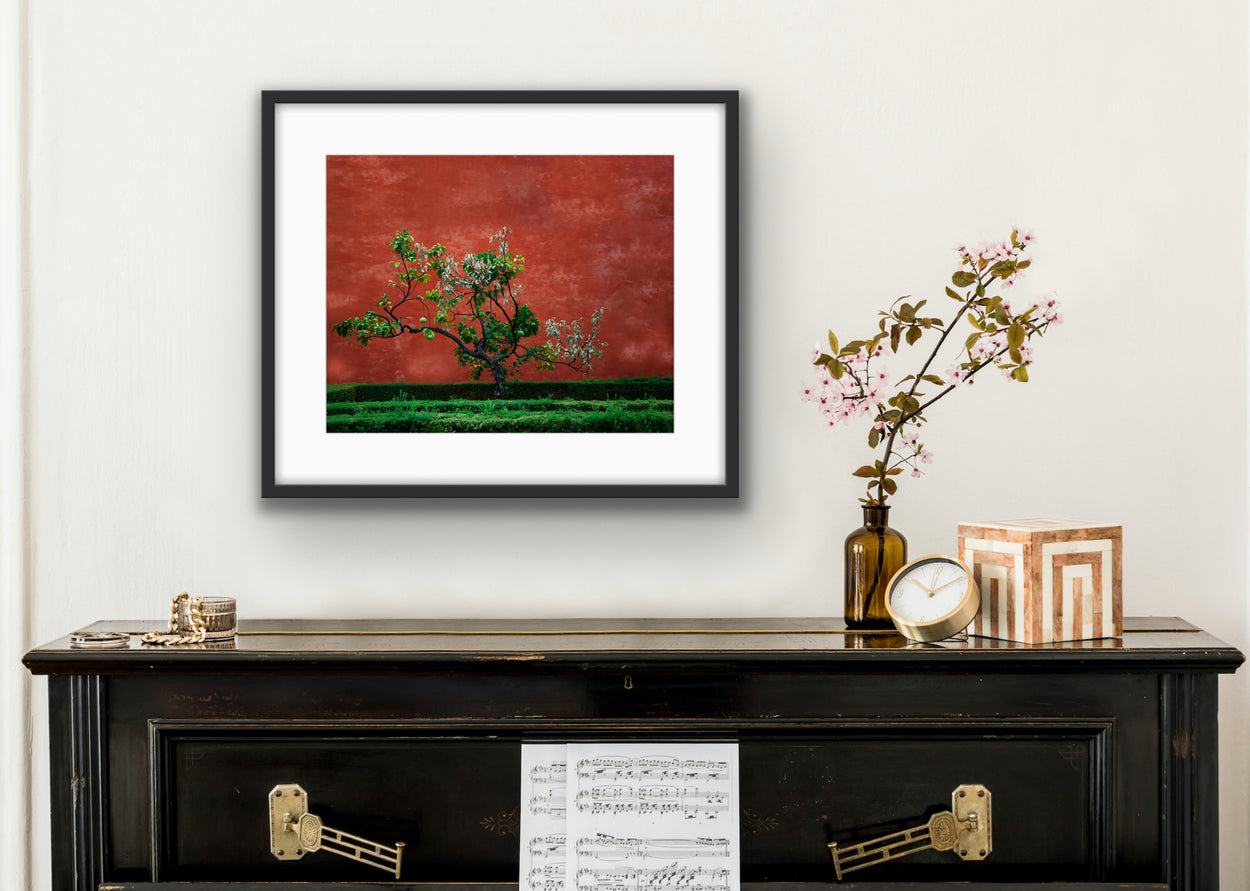 Jim Dawson Photography
Árbol de granada en Alhambra - Pomegranate Tree in Alhambra
It may surprise you that Granada in Spanish means pomegranate 
and is part of the Spanish flag

.  In the city of Granada, pomegranates are everywhere.

The Catholic Monarchs took the fruit as a symbol of their final victory over the Moors of Al-Andalus and it remains part of the Spanish flag even today.

Alhambra a UNESCO World Heritage site is especially important because it is one of the few palaces to have survived from medieval Islamic times.  In Alhambra, pomegranates dangle like Christmas ornaments from trees lining the pathways. . The trees guard centuries-old gardens overflowing with roses flaunting bold colours—bruised purple, Sungold, blood red.  Each garden is perfection. Bees buzz and dive, greedy for pollen. 

Limited Edition Print
Limited To: 25 prints of each size
All limited-edition prints are meticulously handcrafted, numbered and signed with an archival micro pigment ink pen. Each print is cut to size by hand using a professional cutter

 
Print Size:
 16" x 20" & 32" x 40" (custom sizes available upon request)

Paper:

 Epson Hot Press Natural 192 gsm with exceptional colour reproduction and detail, with deep blacks and beautiful contrasts. Epson Hot Press Natural Paper meets the most exacting requirements for age resistance.