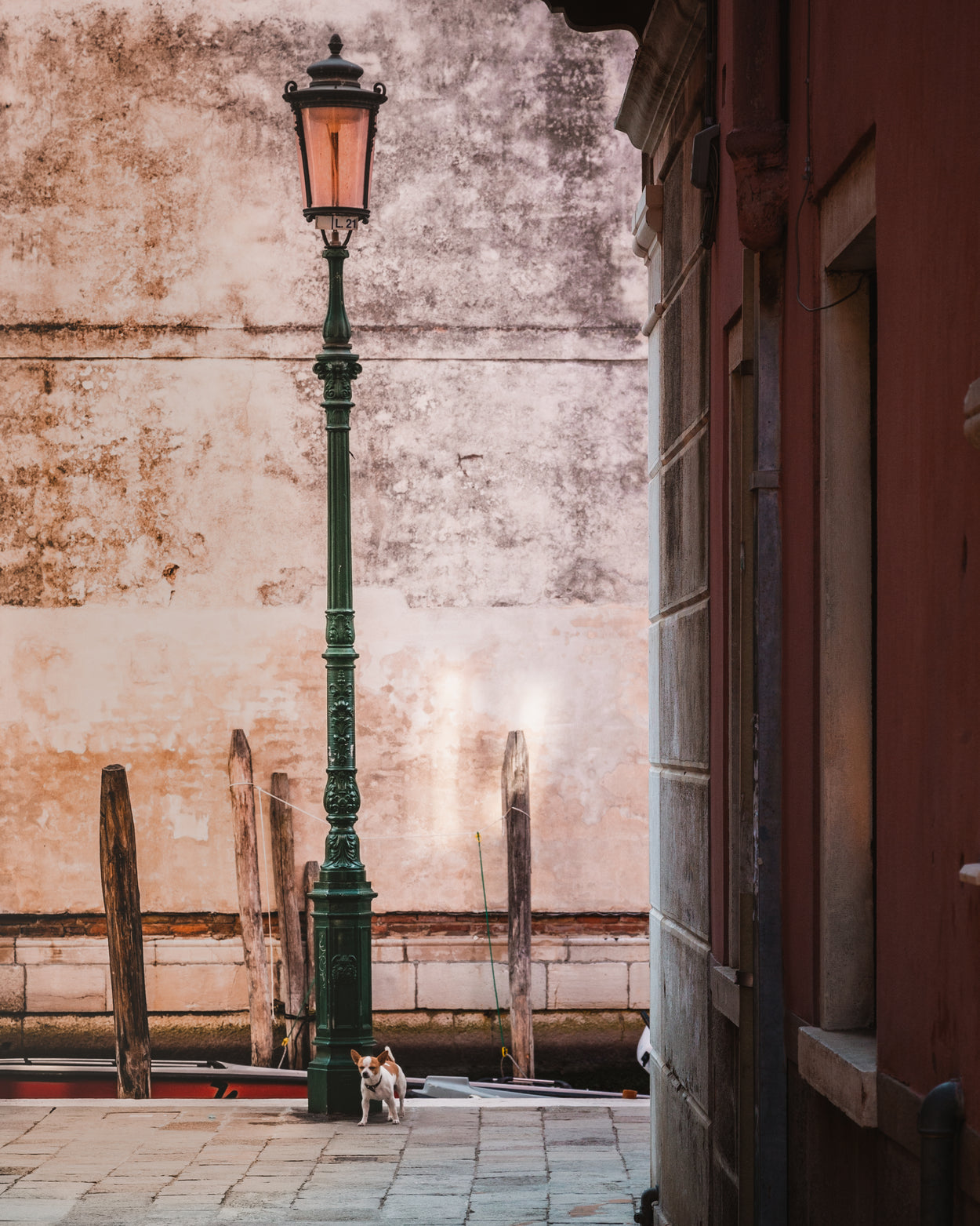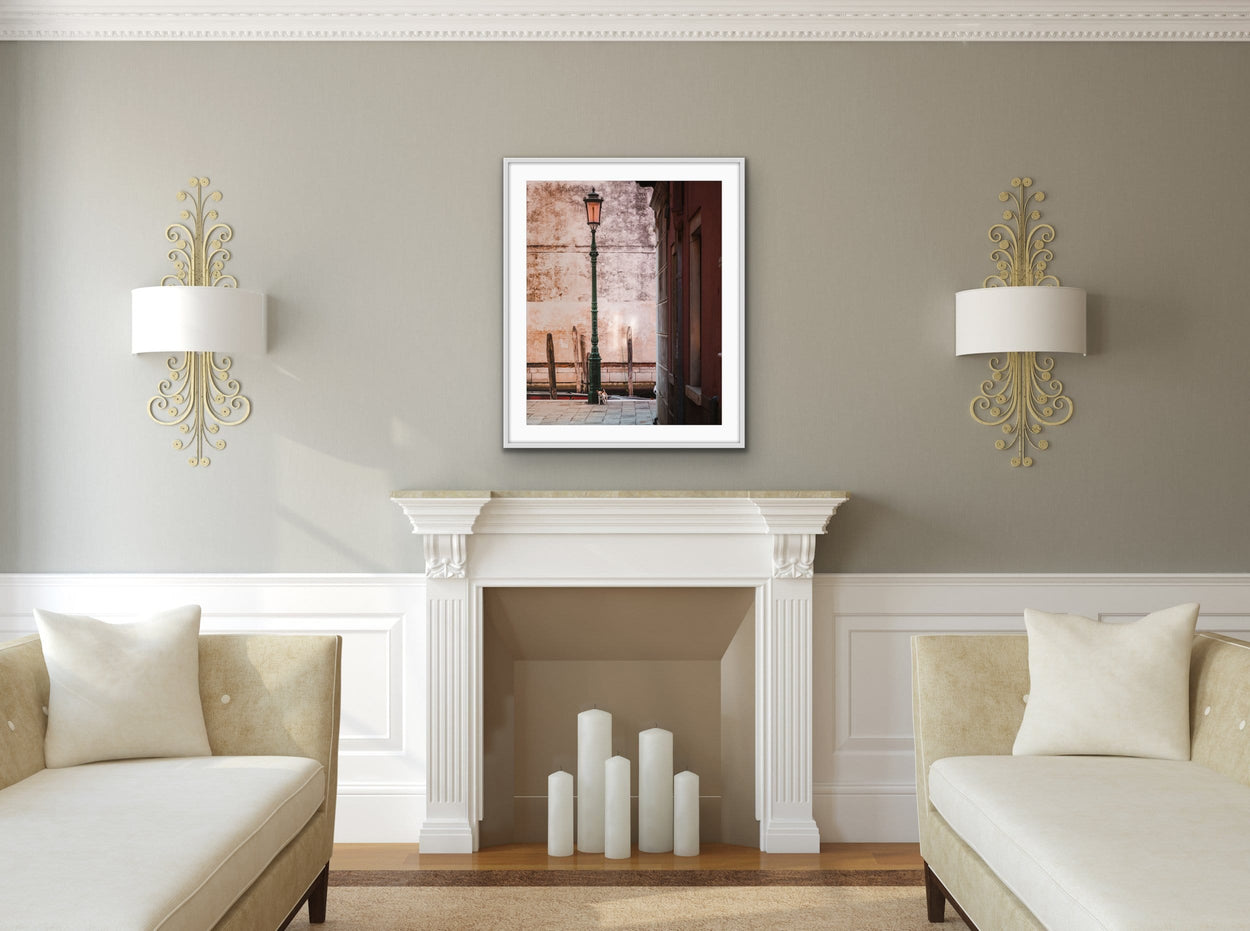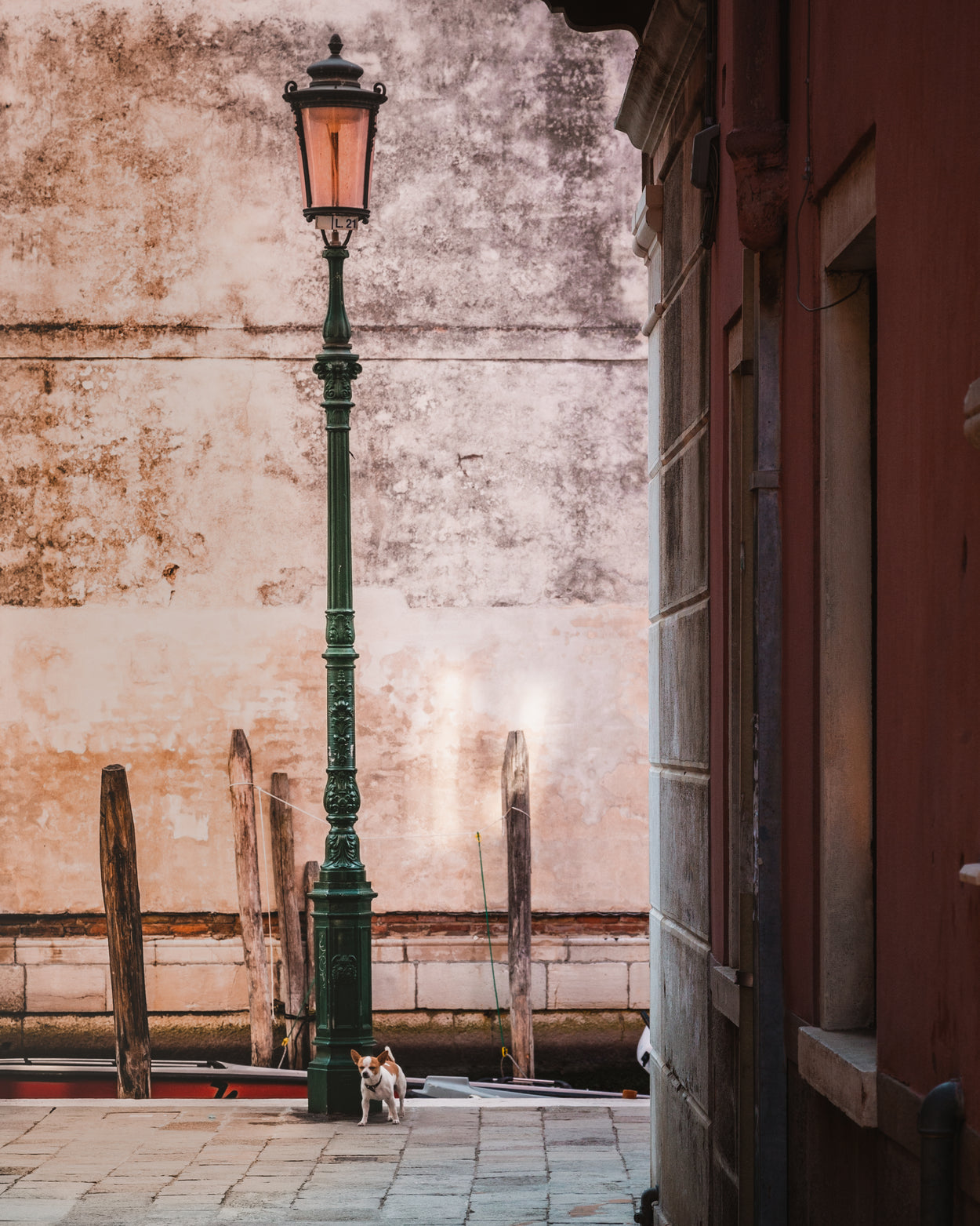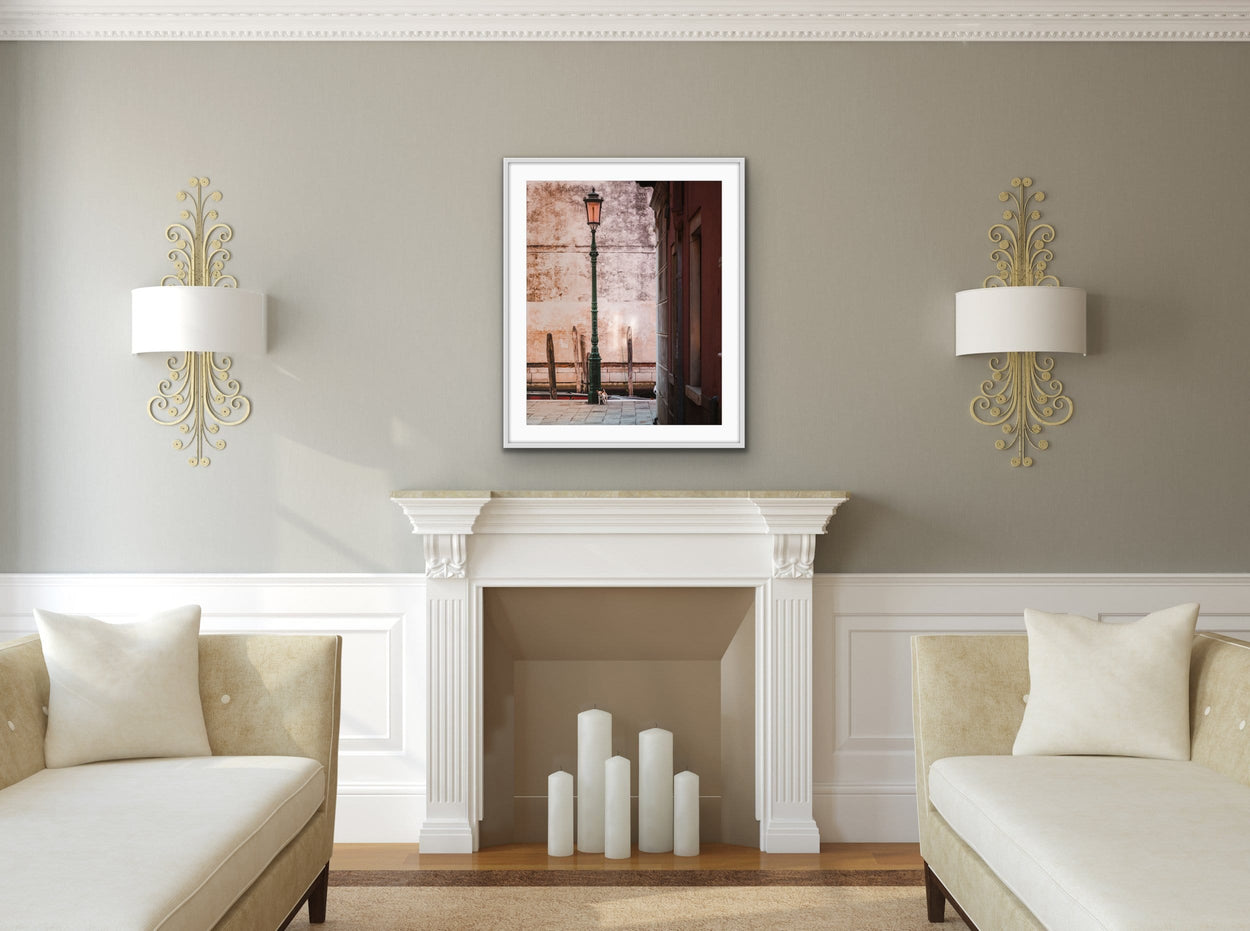 Jim Dawson Photography
Il Mio Quartiere
Nearly undetectable at the base of the streetlamp, I didn't see him. But he saw me.

Confidently patrolling his quartiere, I'll bet he hums the tune from Springsteen's "My Hometown" as he struts about.

Venetians and their dogs have a time-honoured history of companionship and service.

Statues and paintings of Saint Roch and the dog that saved him by bringing him bread and licking his wounds can be found throughout the city.

Peggy Guggenheim is buried in the museum that bears her name with her 14 dogs in the unfinished palace, the Palazzo Venier dei Leoni, on the Grand Canal.

And in sestiere Castello, amid rows of doors and windows that lead to a canal, this protective one, undaunted by his size, belts out a bark to let me know he's in charge.
Attenti al topolino!