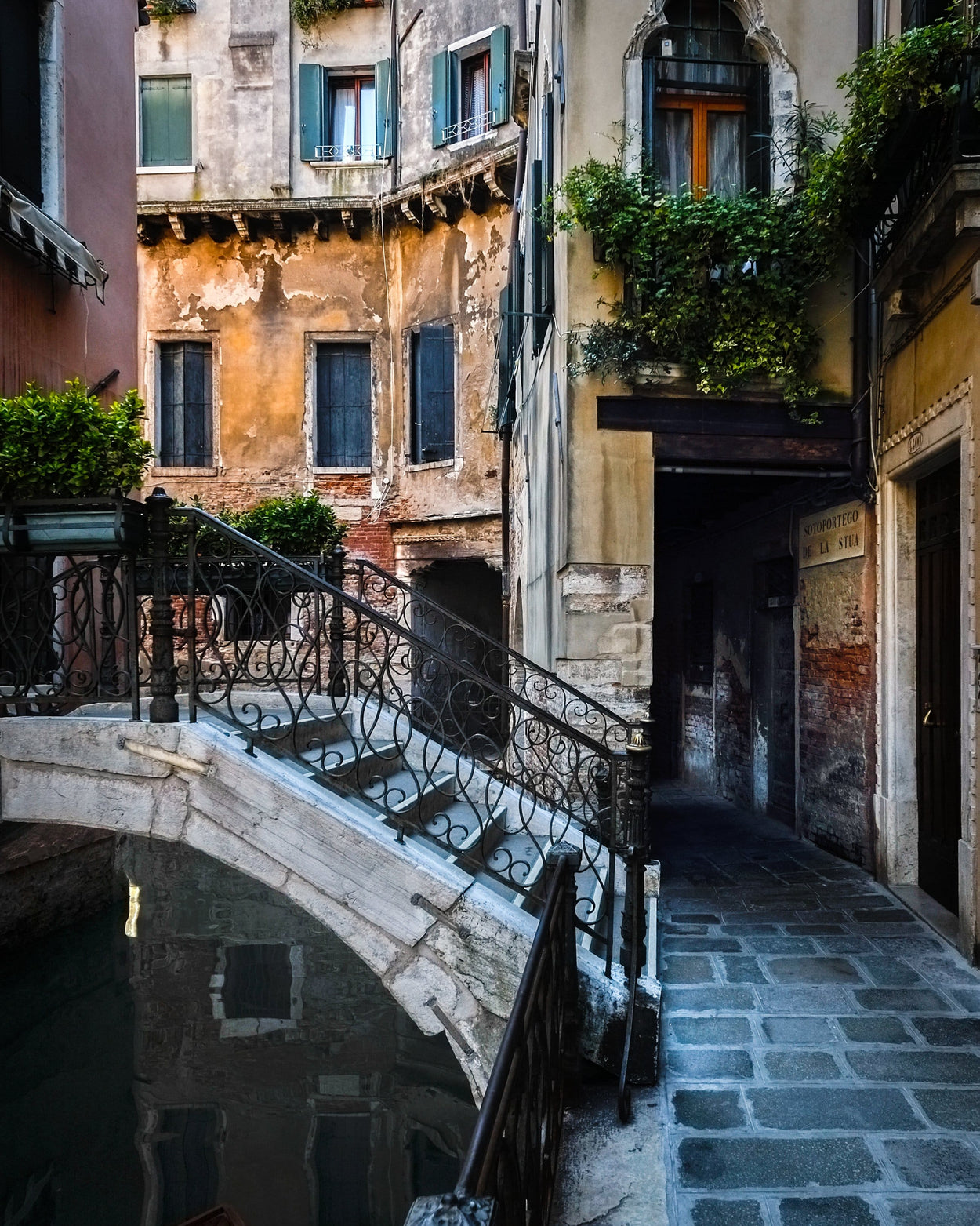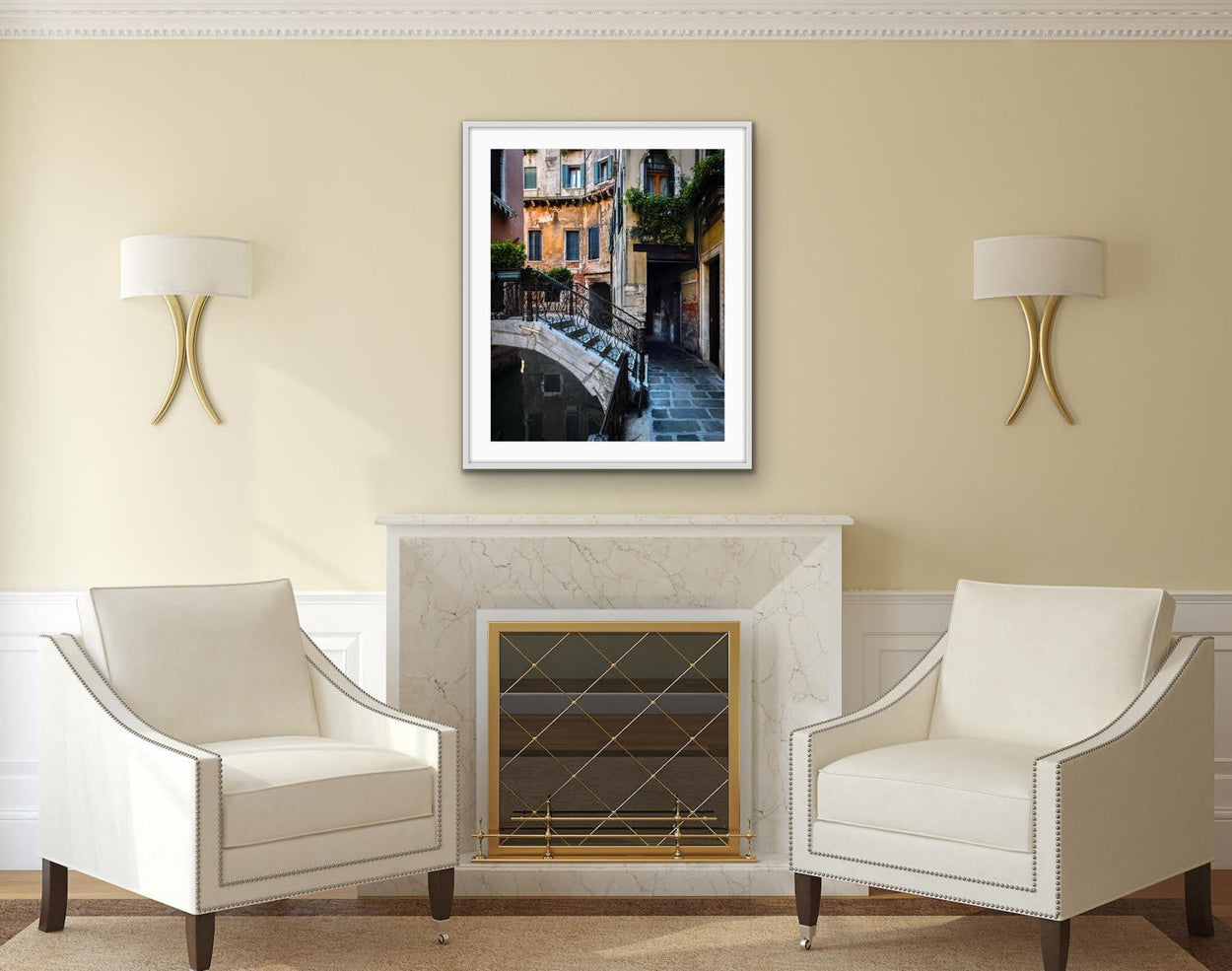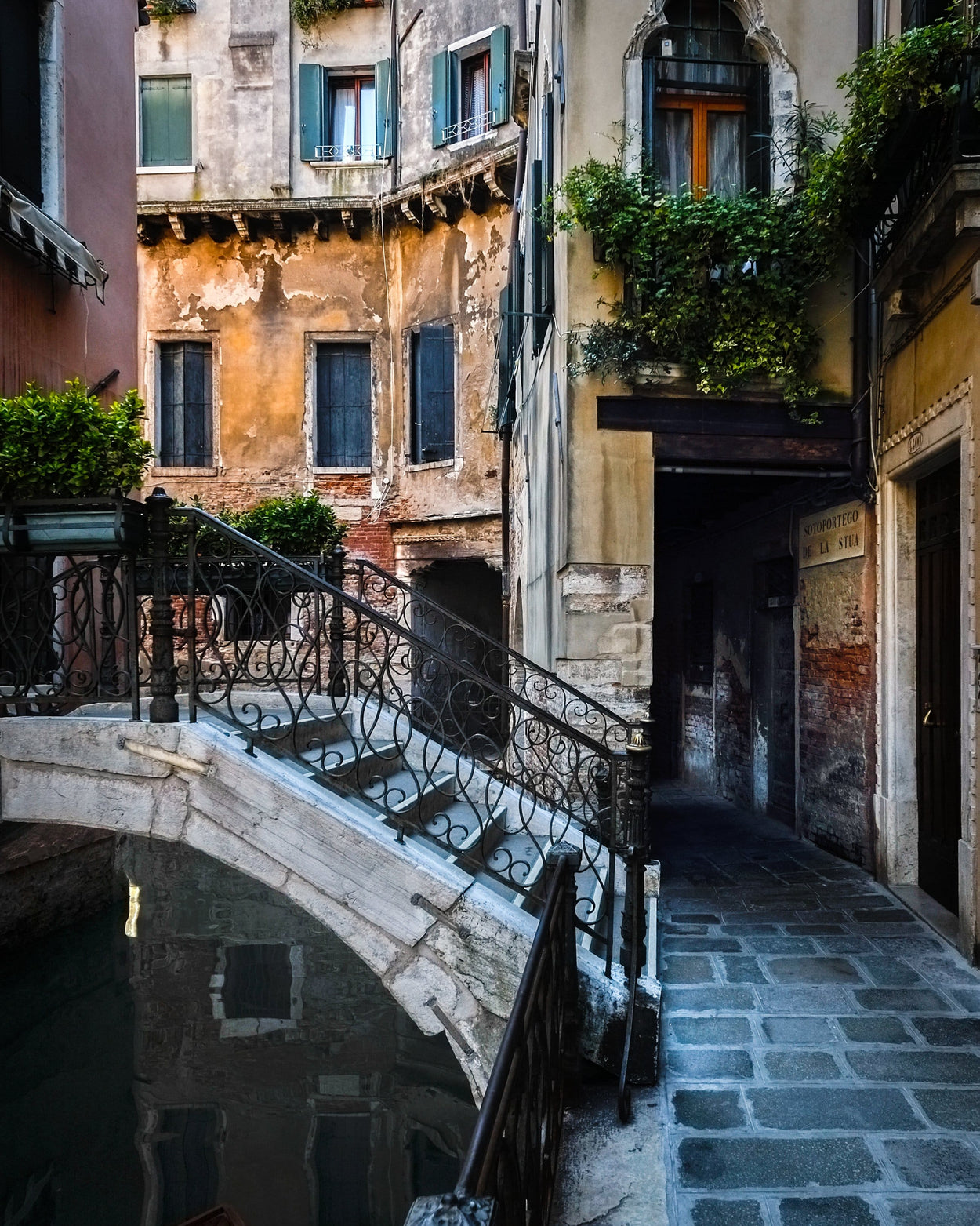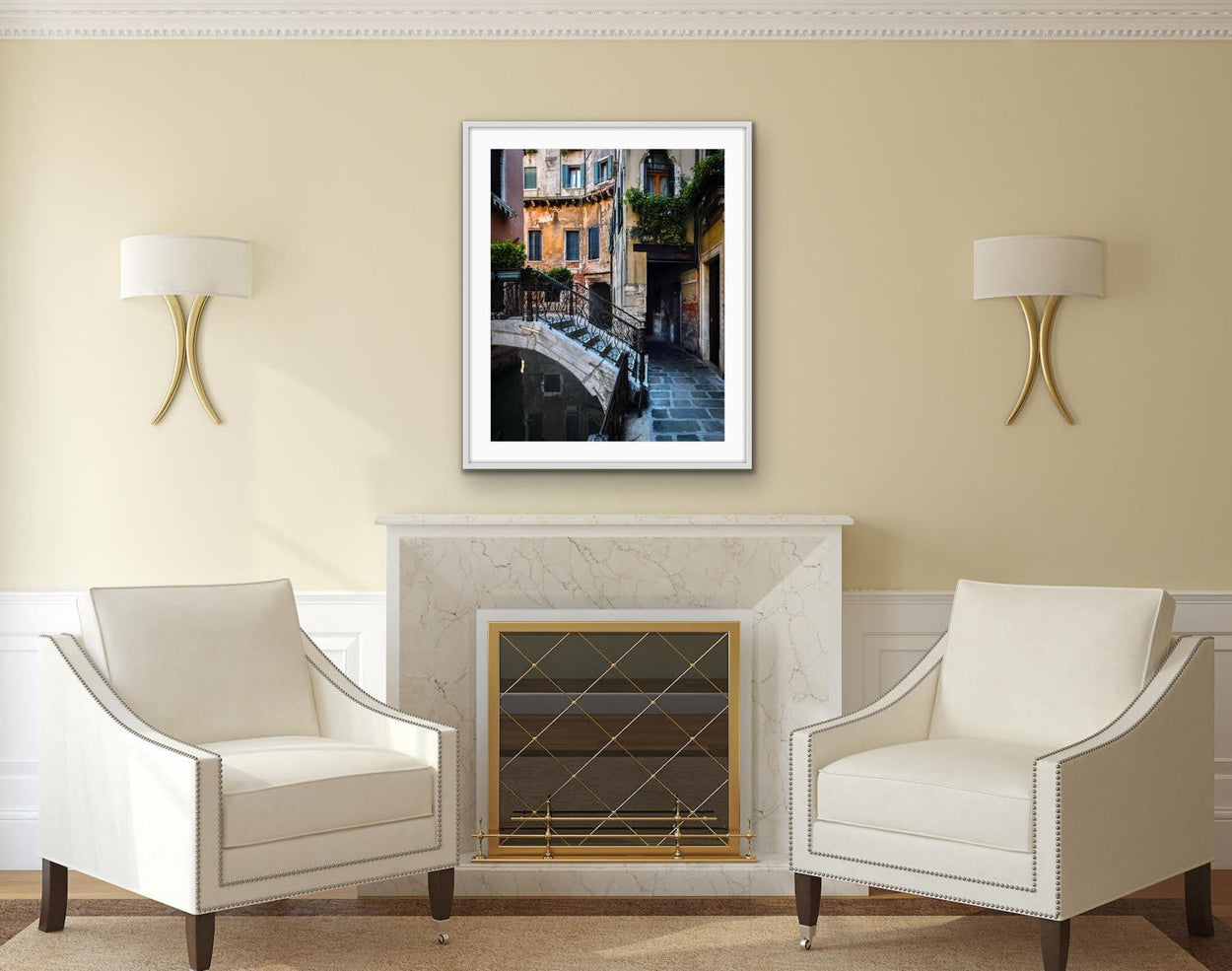 Jim Dawson Photography
Sotopòrtego De La Stua
Soto = under.
Pòrtego = porch.
Stua = stove

A passageway beneath a building just wide enough for two people.

Mysterious.

Warm.

Ancient.

The water in the canal flows and moves with you as you approach, inviting yet reproachful of your modernity.

One moment the light looks warm and electric then morphs into shadows and mystery—a bit like stepping into a Joseph Mallord William Turner painting - being swept up by vibrant romantic brushstrokes.
And I like the idea of that.