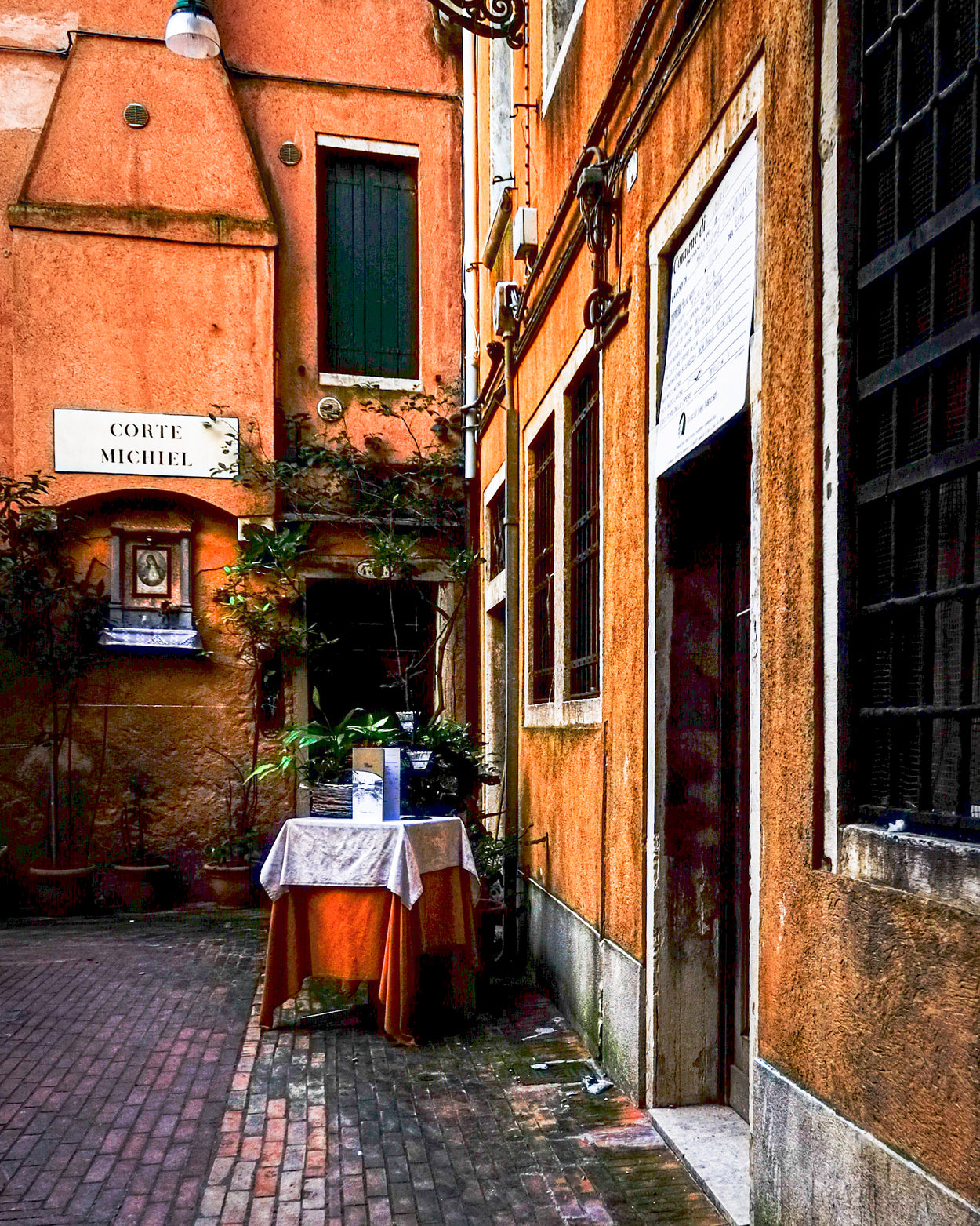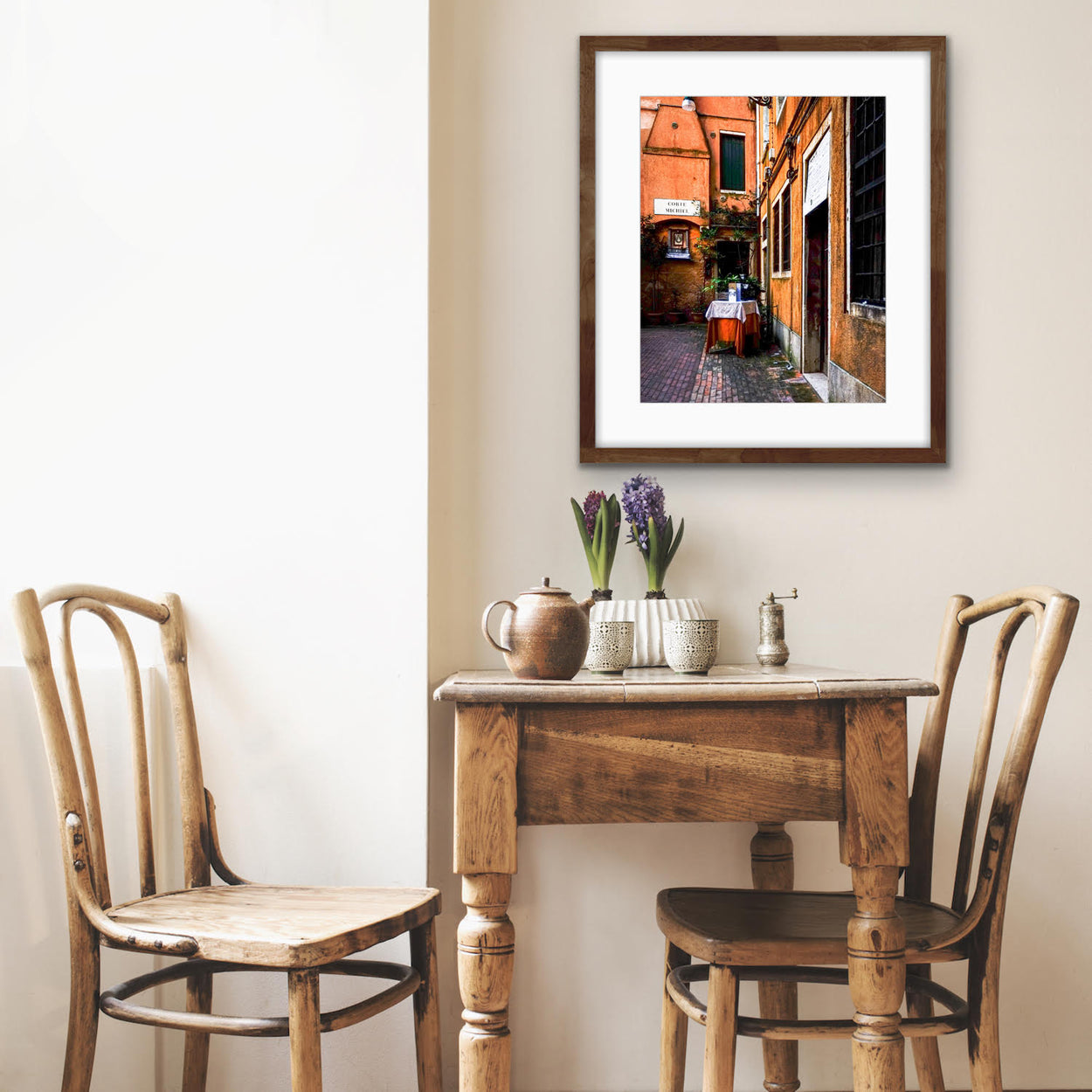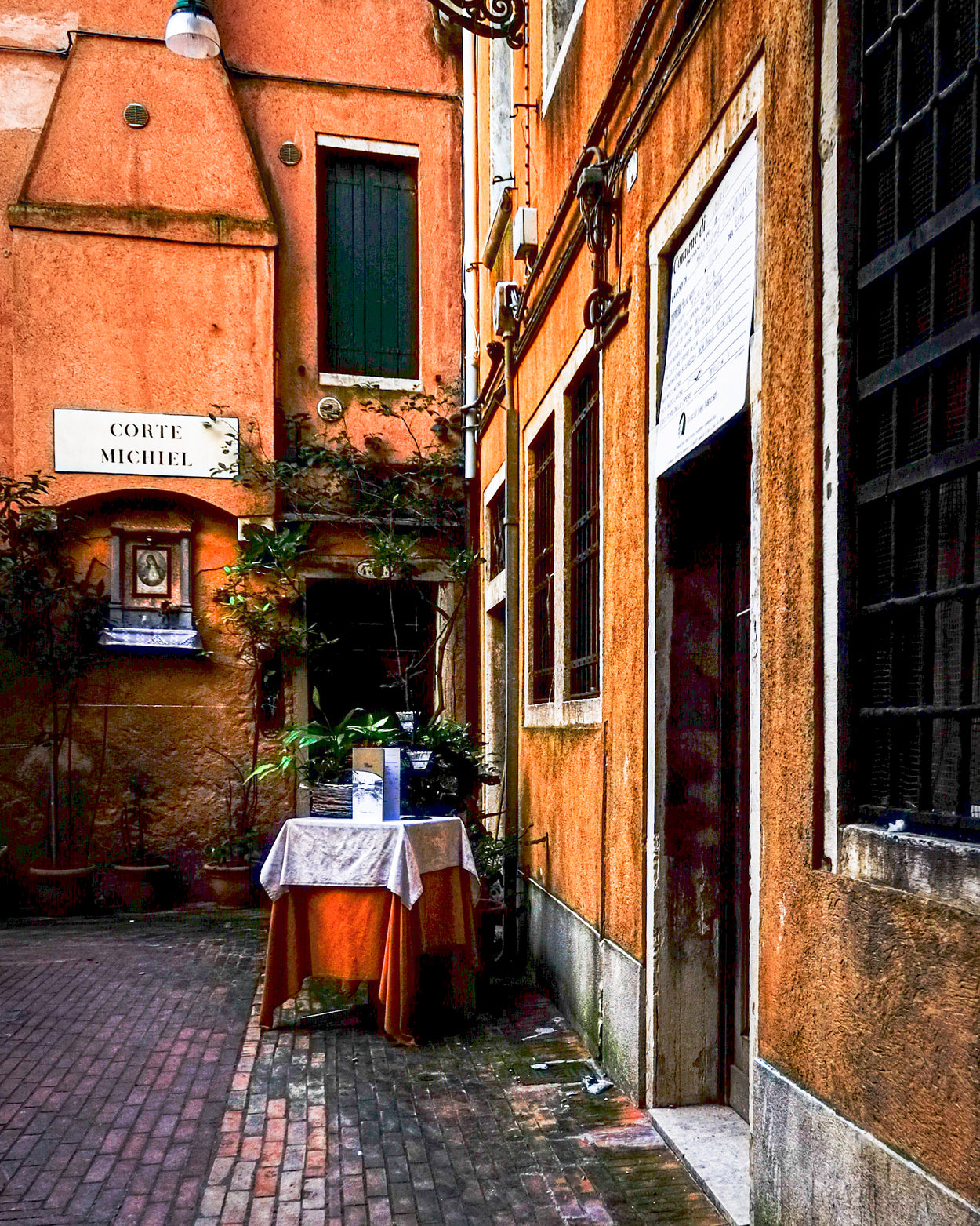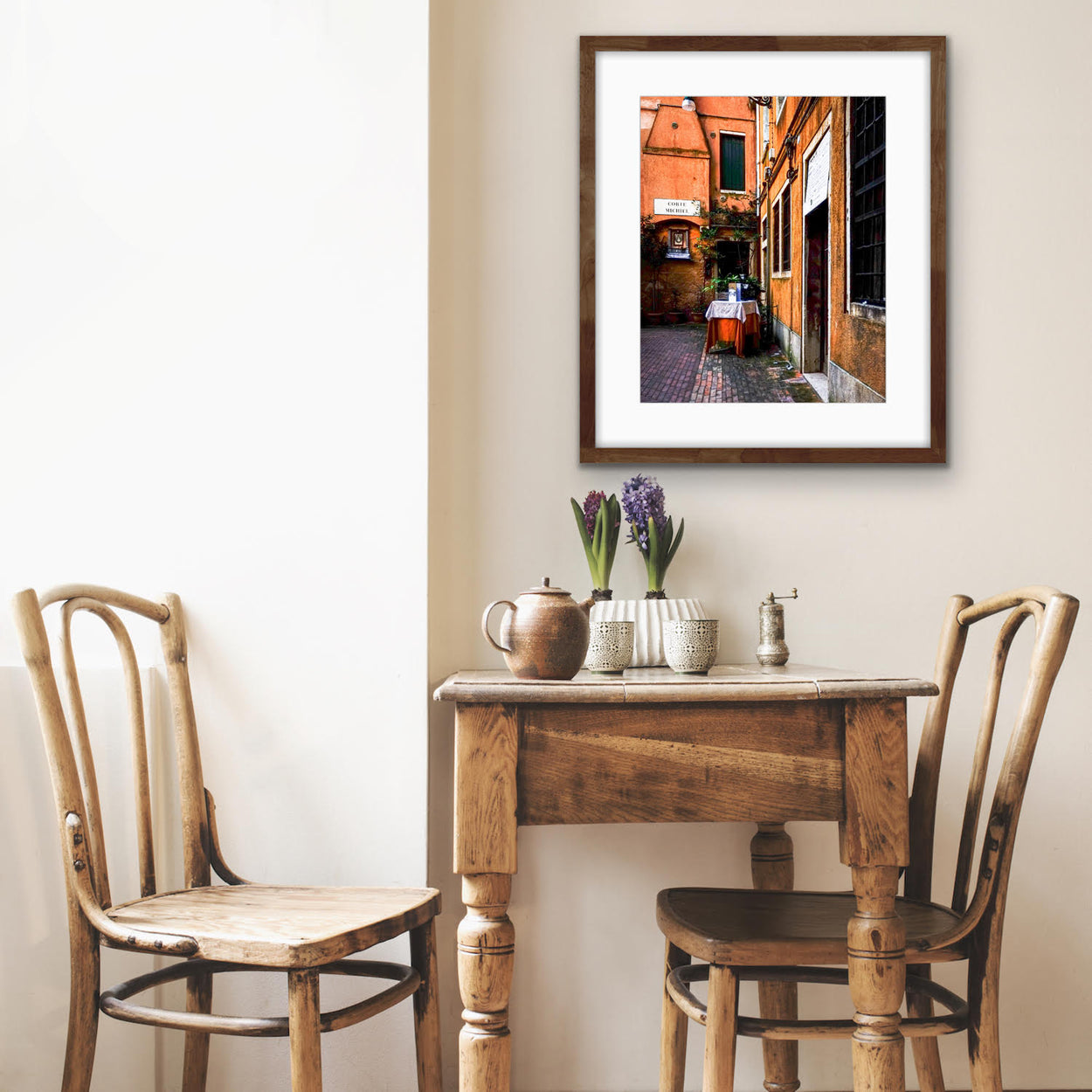 Jim Dawson Photography
Corte Michiel
A far cry from the bustling crowd around the corner near Calle Larga XXII Marzo.

The aroma of linguine alle vongole hangs in the humid air like an invitation.

It's hard to leave here.

The restaurant, charming.

The Aperol spritz, delicious.

You know that plans are merely a suggestion and that spontaneity rules the day.

And at the right time in the right light, you might see something you could have easily missed.