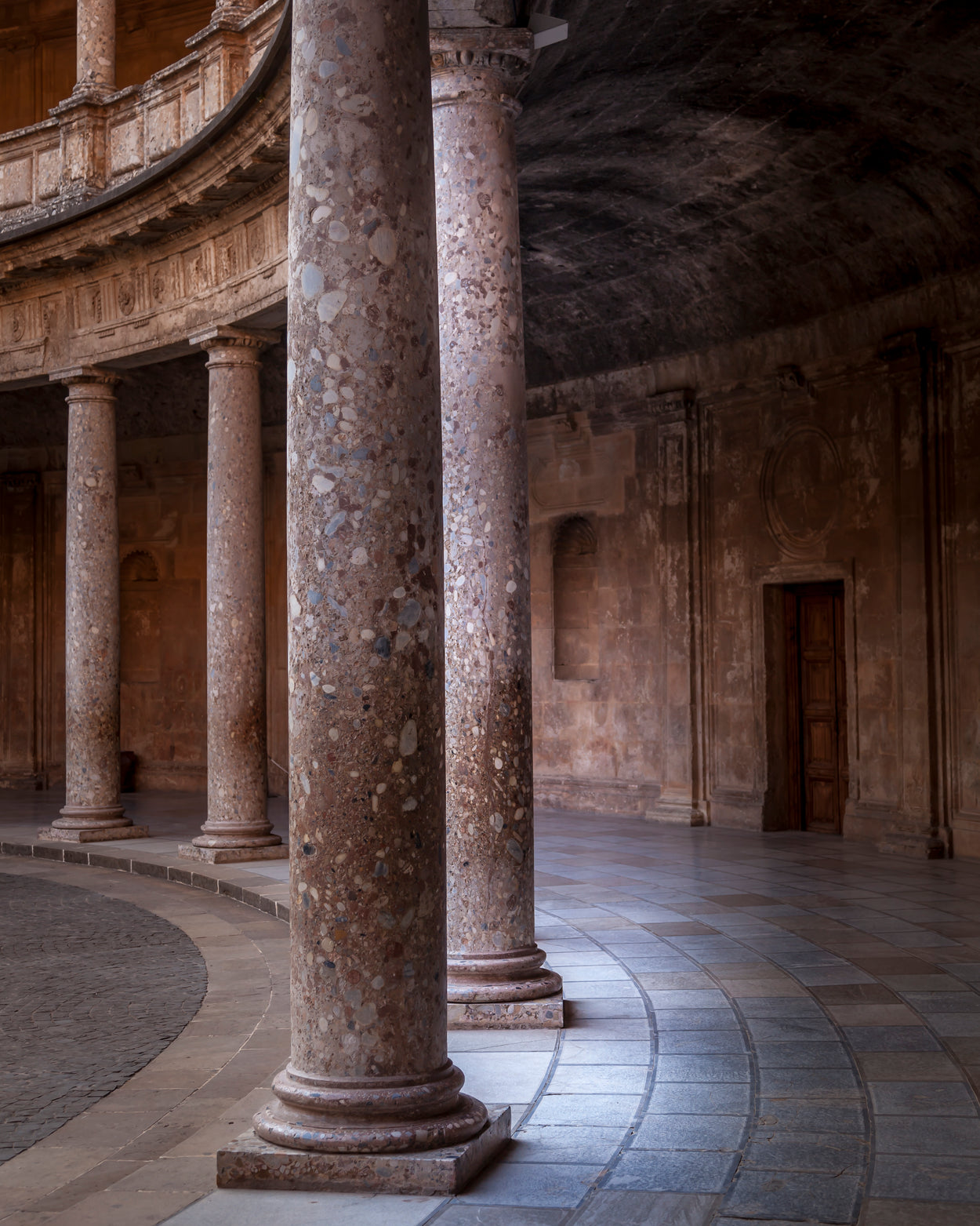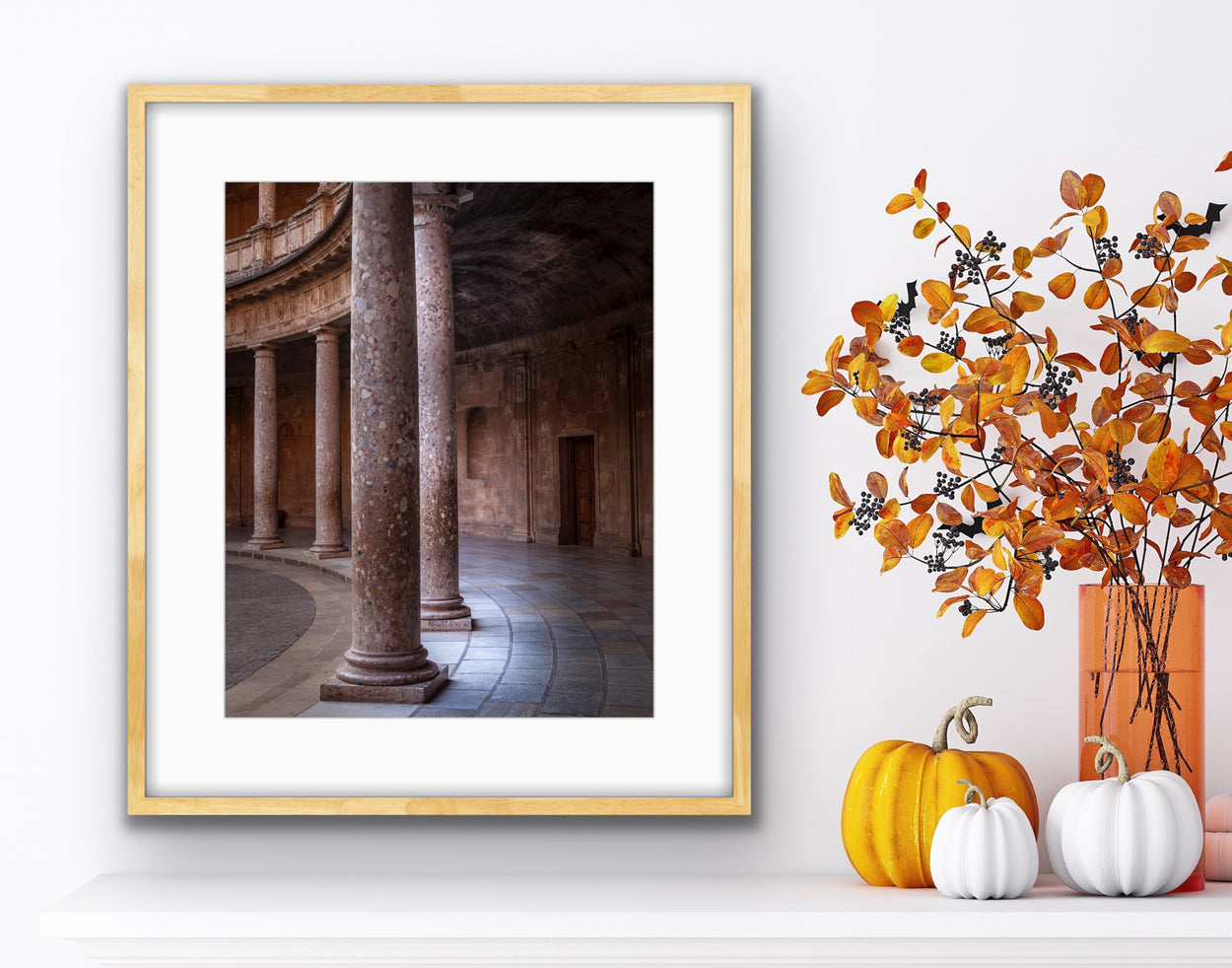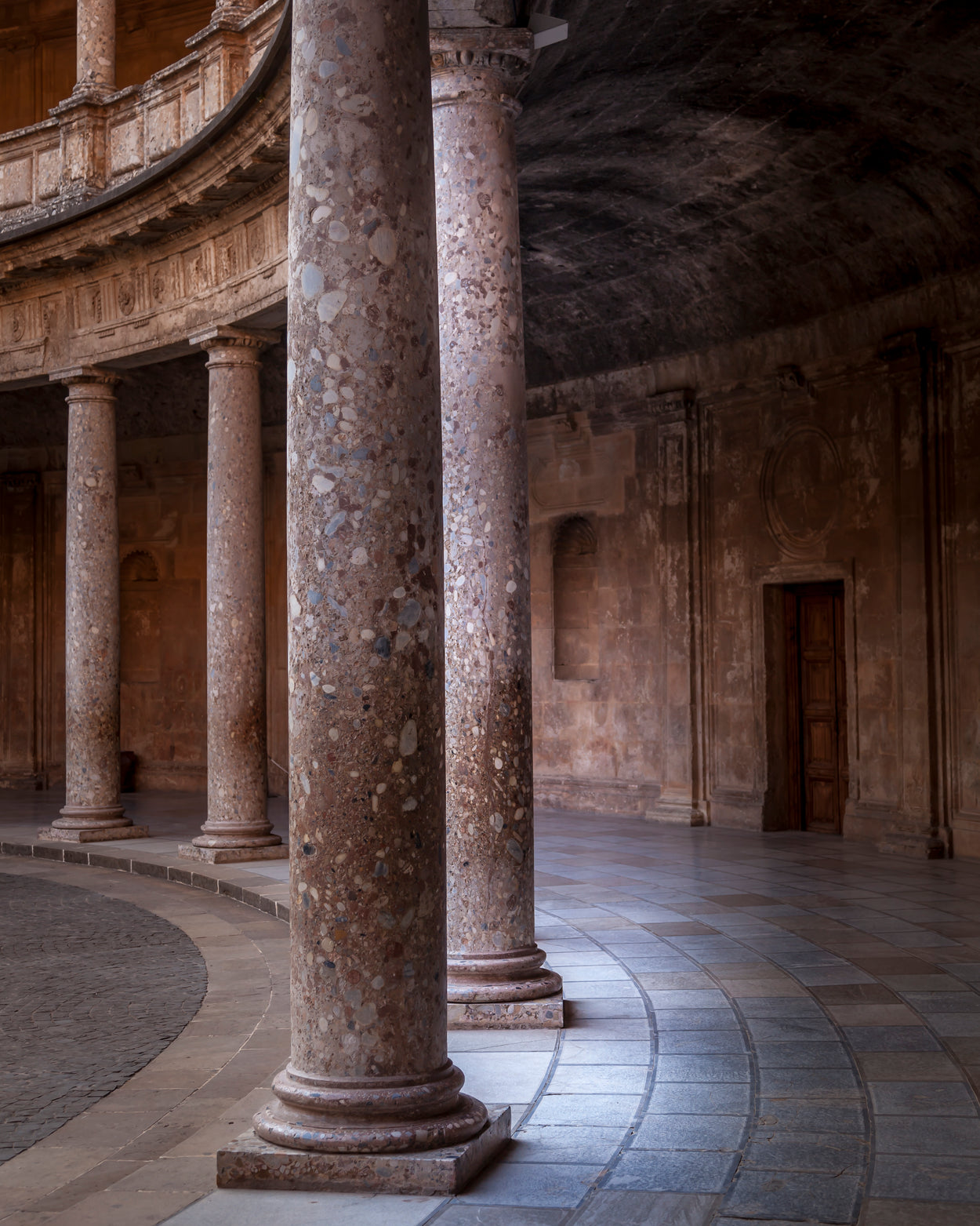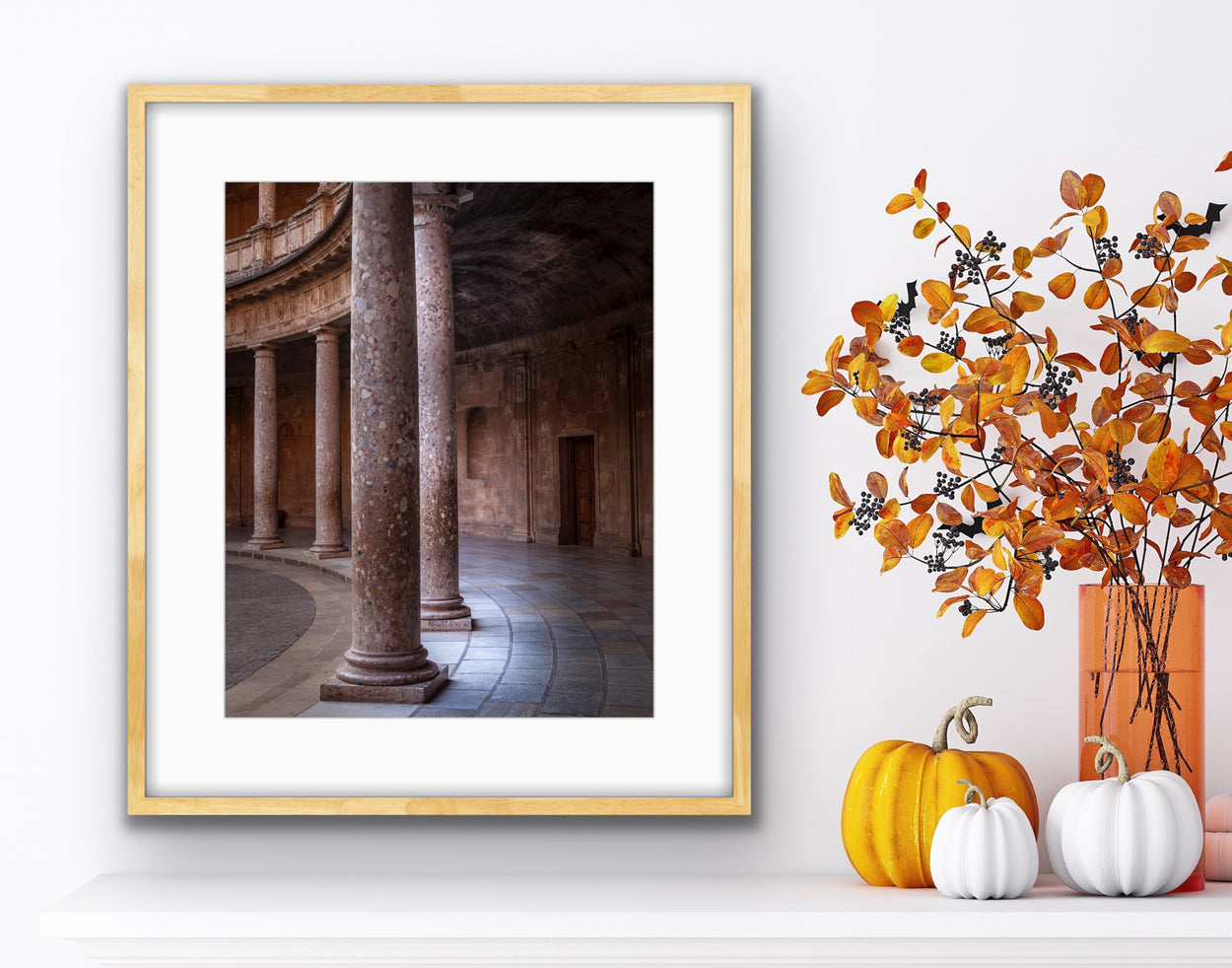 Jim Dawson Photography
Patio Circular Carlos V - Charles V Circular Patio
The Palace of Charles V is a square Renaissance building in Granada, southern Spain. The palace constructed in the heart of the Alhambra symbolized Charles V's imperial status and the triumph of Christianity over Islam achieved by his grandparents, the Catholic Monarchs Isabella I of Castile and Ferdinand II of Aragon. 

Construction began in 1527 The palace was unfinished when Philip IV visited in 1628 and the project was finally abandoned in 1637, leaving the structure without a roof. The palace was only completed after 1923 when Leopoldo Torres Balbás initiated its restoration. The roof of the building was finally completed in 1967

The circular patio seen in this photograph has two levels. The lower consists of a Doric colonnade of conglomerate stone, with an orthodox classical entablature formed of triglyphs and metopes. The upper floor is formed by a stylized Ionic colonnade whose entablature has no decoration. This organization of the patio shows a deep knowledge of Roman architecture, and would be framed in pure Renaissance style but for its curved shape.
Limited Edition Print
Limited To: 25 prints of each size
All limited-edition prints are meticulously handcrafted, numbered and signed with an archival micro pigment ink pen. Each print is cut to size by hand using a professional cutter

 
Print Size:
 16" x 20" & 32" x 40" (custom sizes available upon request)

Paper:

 Epson Hot Press Natural 192 gsm with exceptional colour reproduction and detail, with deep blacks and beautiful contrasts. Epson Hot Press Natural Paper meets the most exacting requirements for age resistance.