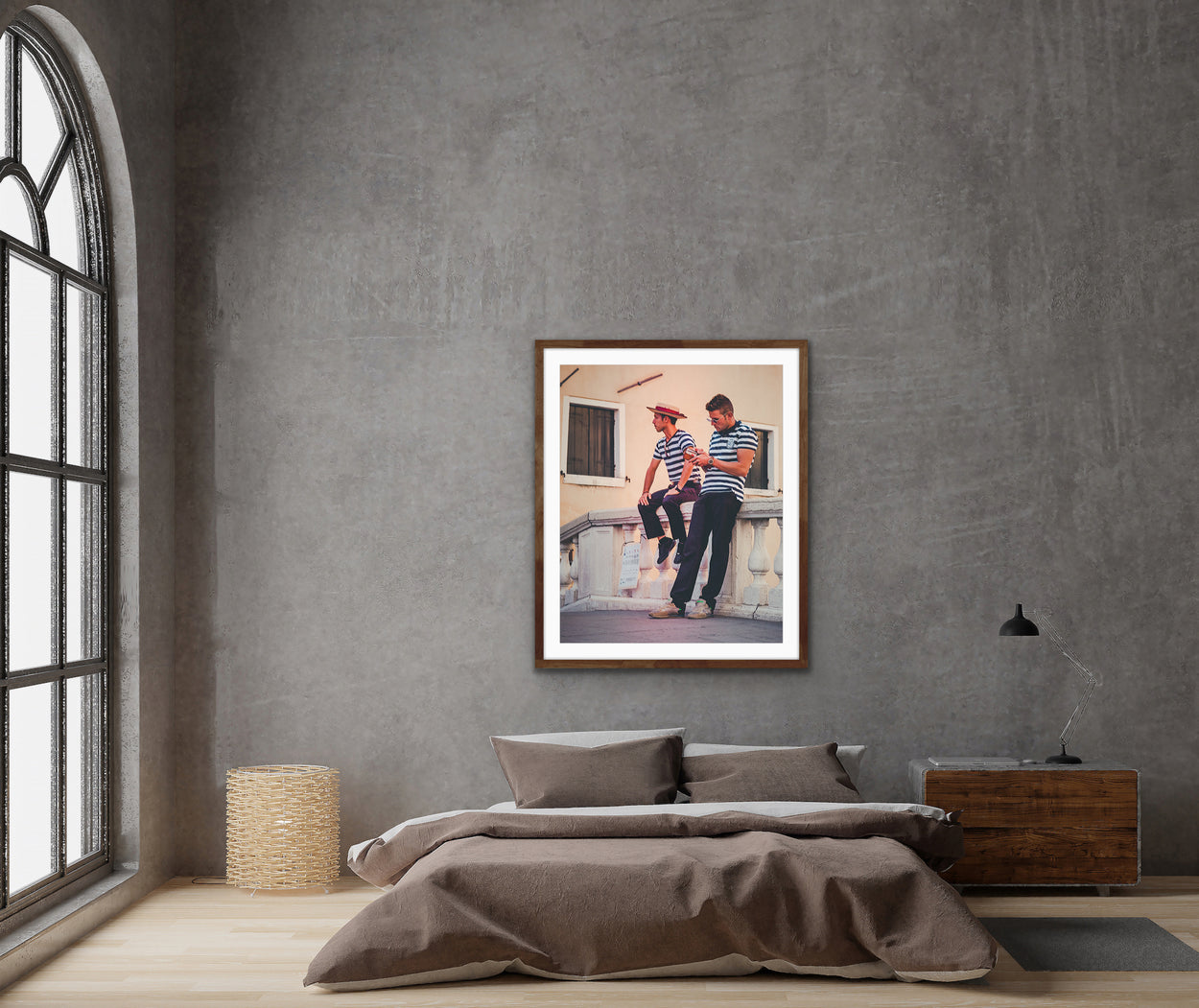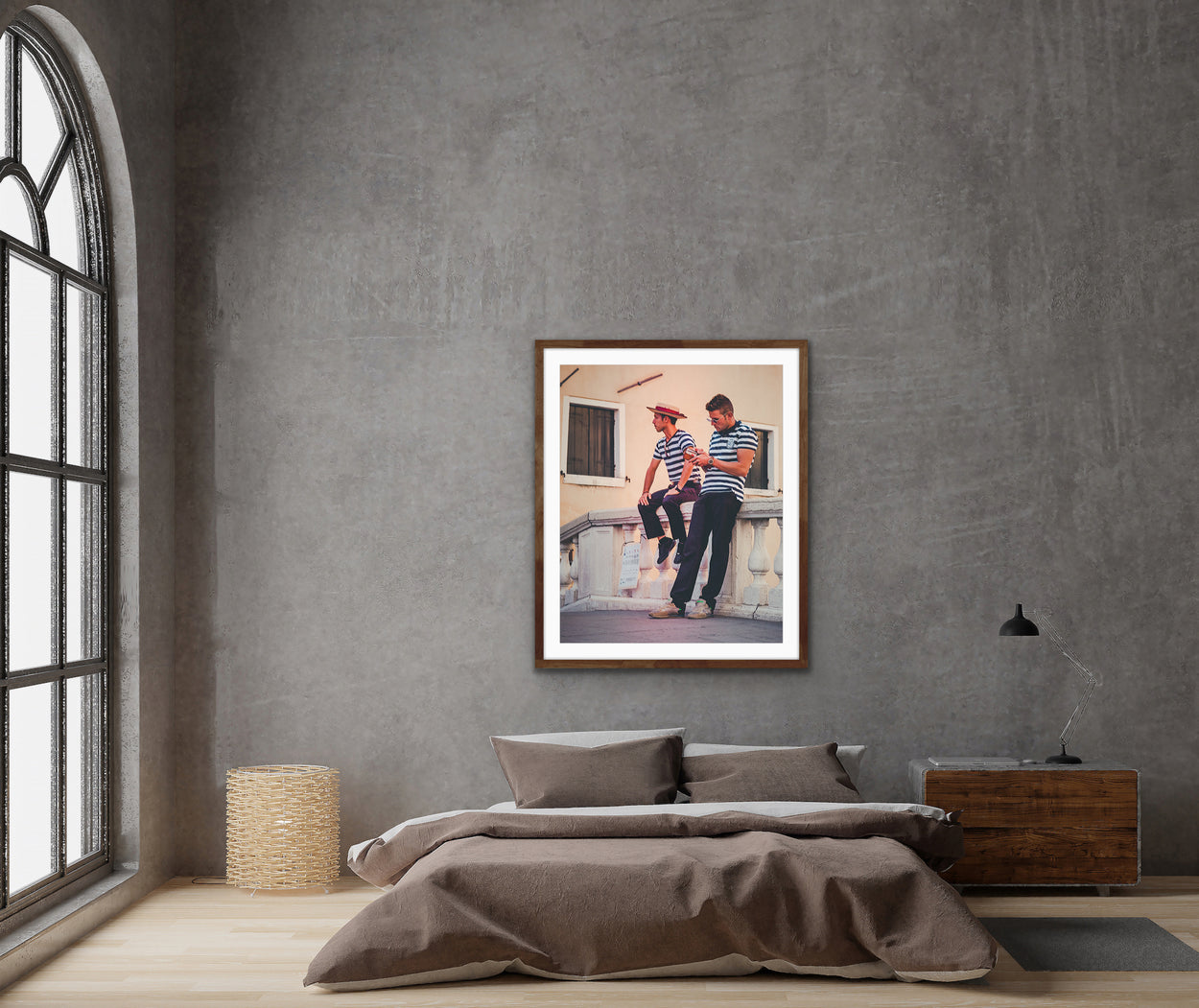 Jim Dawson Photography
Gondolieri
Who doesn't think that a ride along the canals of Venice in one of the city's gondolas?  It is said that the phrase what happens on a Gondola, stays on the Gondola!

Gondoliers are an important Venetian icon and remind us of a glamorous lifestyle. They represent one of the eldest trades in the city. Gondoliers have been active in Venice for more than 1,000 years. The first official reference is a license from Doge Vitale Falier from 1094, in which he refers to a 'gondalum'.
The uniform of the Gondolieri is one of the most recognizable in the world. The livery of the gondolieri consists of a striped shirt, black or dark blue trousers, black shoes and a dark jacket. The straw hat with a coloured ribbon is optional.
In the earliest days of the Gondola, Gondoliers were mostly Moorish slaves who mainly worked for rich Venetian families. As they knew many secrets of the aristocracy, the gondoliers were treated with respect and were high up on the social scale.

Limited Edition Print
Quantity Limited To 25 prints of each print size
Print Sizes: 16" x 20" and 32" x 40" (custom sizes available upon request)
Paper: Hahnemühle PhotoRag Pearl 320g is a pure cotton paper with an inkjet coating that has been optimized for FineArt applications. Hahnemühle PhotoRag Pearl produces outstanding FineArt prints with exceptional reproduction of colour and detail, deep blacks and beautiful contrasts. The acid-and lignin-free Photo Rag® Pearl meets the most exacting requirements for age resistance.
Prints: All limited-edition prints are meticulously handcrafted, numbered and signed with an archival micro pigment ink pen. Each print is cut to size by hand using a professional cutter.