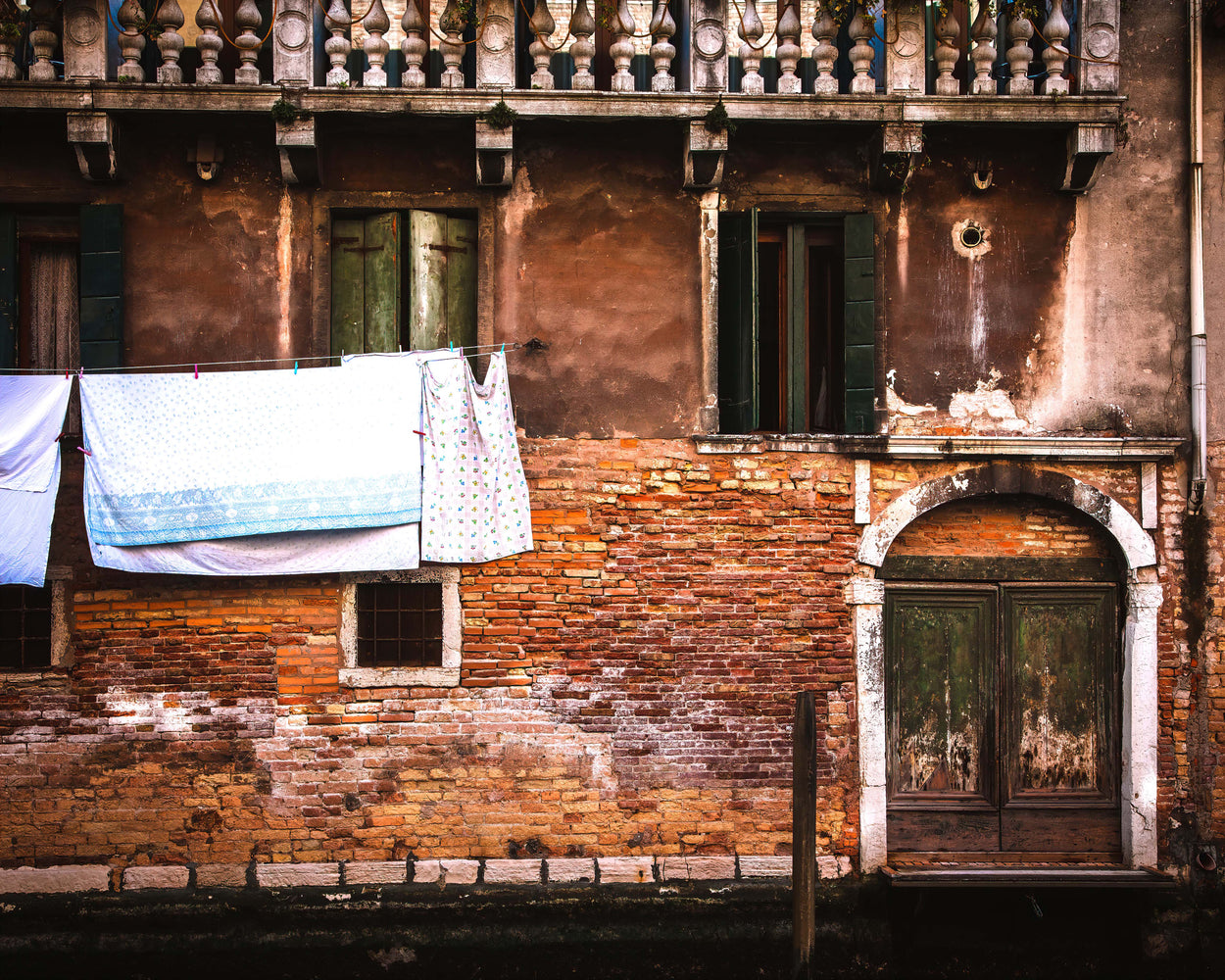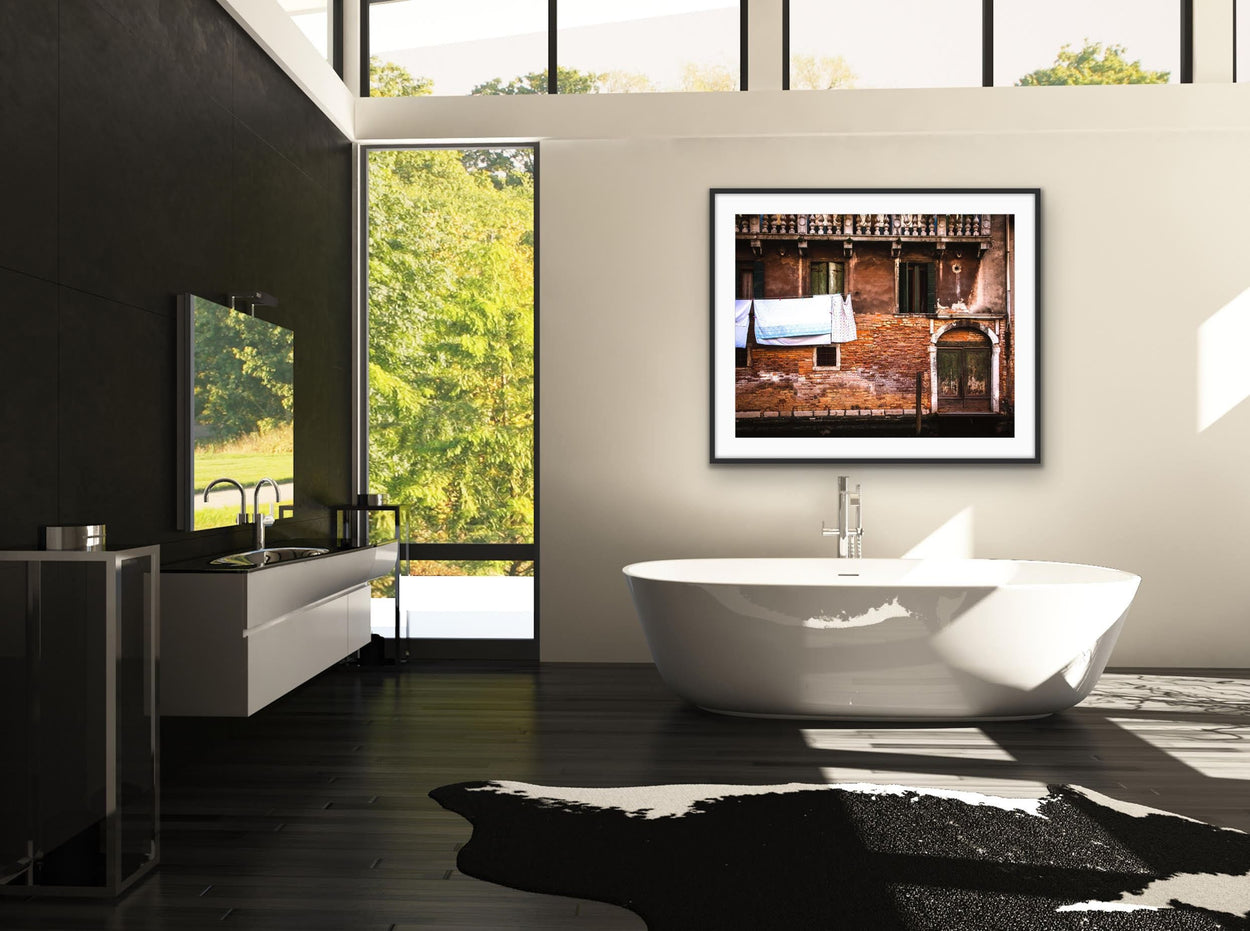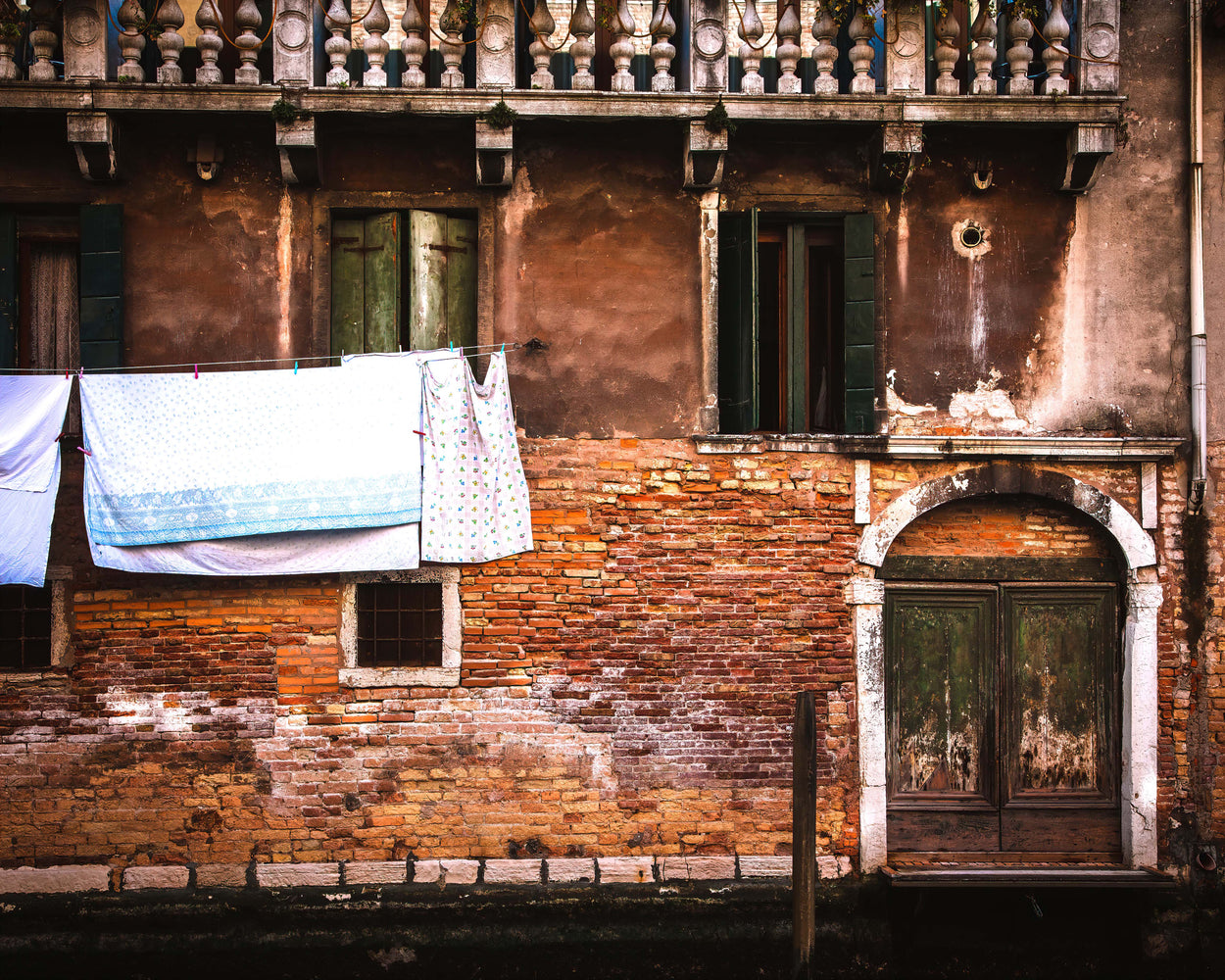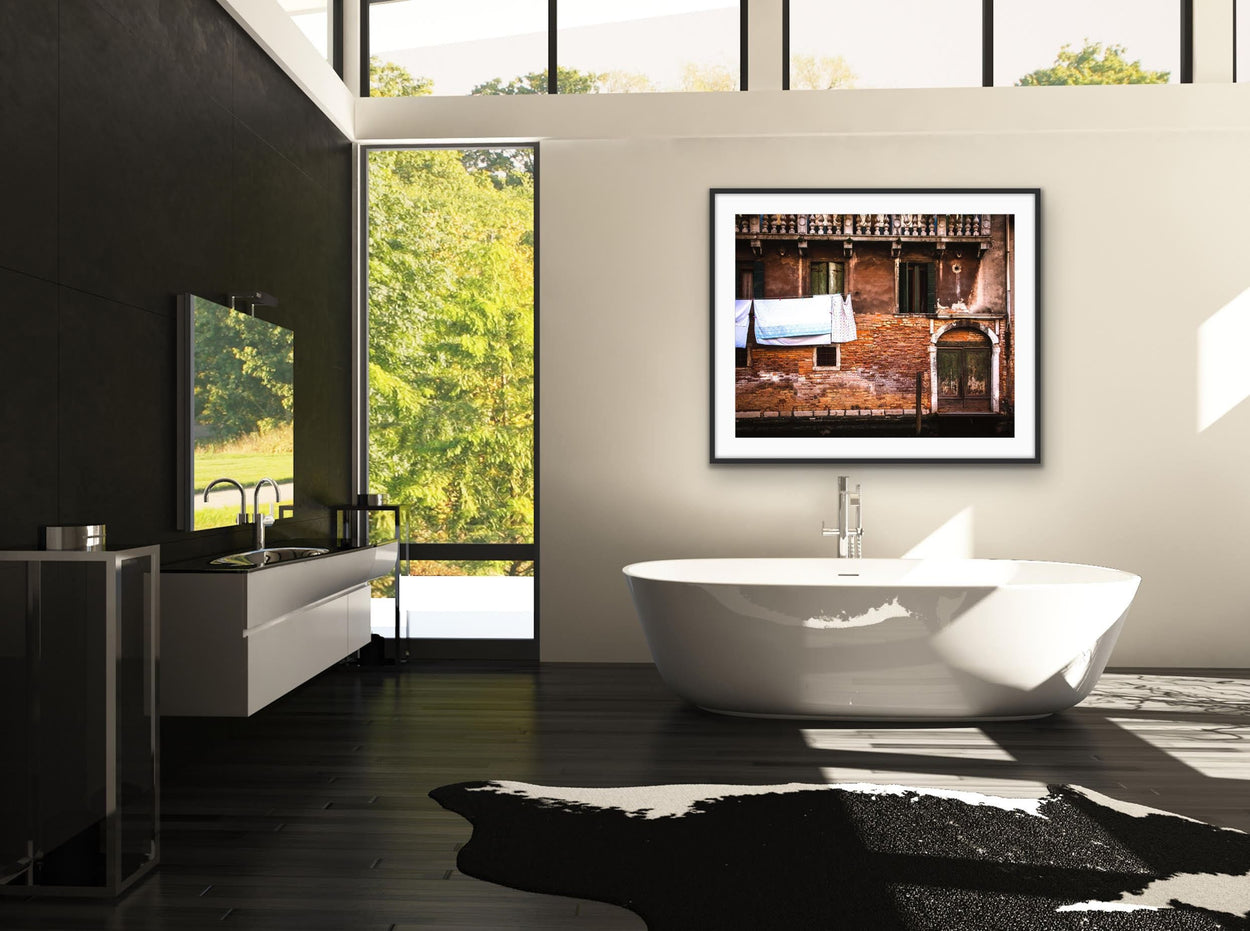 Jim Dawson Photography
Giorno di Bucato / Laundry Day in Venice
Where modernity presses up against the walls of antiquity, everything is more fascinating and romantic—even laundry.

Clotheslines zigzag above the Venetian canals. Sheets cling to them like football banners from the girders at a stadium.

Bricks once faced with white Marmorino plaster or stone from Istria now resemble crumbled graham crackers on the top of a crumble pie.